MTN Foundation, through its MTN Y'ellopreneur Initiative, designed to provide capacity-building through entrepreneurship training and funding opportunities, has collaborated with Mastercard Foundation and Enterprise Development Centre (EDC) of Pan-Atlantic University, to train 20,000 Nigerian female entrepreneurs on entrepreneurial skills.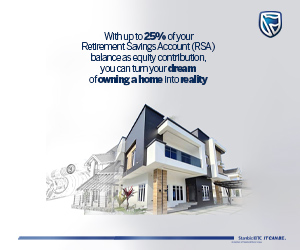 In Nigeria, statistical reports showed that women constitute over 50 per cent of the Nigerian population and out of this, only about 35 per cent of them are involved in Entrepreneurship in form of micro, small, medium, and large enterprises. According to United Nations report, in 2020, only 47 per cent of women of working age participated in the labour market, compared to 74 per cent of men, a gender gap that has remained relatively constant since 1995.
Also Read: 2nd Cycling Lagos Gets Government Backing, Set To Discover New Talents
To bridge the gender gap, the executive secretary, MTN Foundation, Odunayo Sanya, at a media parley, in Lagos, said MTN Foundation has partnered with Mastercard Foundation and EDC, to have 20,000 female entrepreneurs trained around entrepreneurship skills over a 4-week period.
Following the deployment of the 'Call for Application' and review of entries, Sanya disclosed that the campaign recorded a total of 35,000 valid applications, adding that 500 female entrepreneurs were selected and trained by EDC, at the post application of the selection criteria. "The EDC requested for partnership with the MTN Foundation to train 20,000 out of the 34,500 Y'ellopreneur applicants which provides the opportunity to address the issue of 'inadequate training' facing female entrepreneurs. Post training, the EDC will be providing advisory and business support services for a period of three months and conduct marketplace event for the trained female entrepreneurs, while Mastercard Foundation will be providing funding support for those who are interested," she disclosed.
After their training, the executive secretary said trainees will have access to loan with two per cent interest rate. "If they can pay the loan at the stipulated time, they will be getting 25 per cent of the loan, as grants.
We are doing this because we want to keep the door open for other women to participate," she said.
In the same vein, the programme director, Mastercard Foundation Transforming Nigerian Youth Initiative, Nneka Okekearu said Africa is the youngest and fastest-growing continent in the world, adding that by 2030, there will be 375 million young people in the job market in Africa. She disclosed that Mastercard Foundation, through its Young Africa Works Strategy, sets out an ambitious goal for the next decade to enable 30 million young people in Africa, especially young women, to secure employment they see as dignified and fulfilling.
"In Nigeria, we plan to have between eight to 10 million young Nigerians that will benefit from that initiative. We know we cannot do it alone, hence the reason we are partnering with MTN Foundation and EDC to achieve our target," she said.
A consultant at EDC, Fayo Williams, said the Y'ellopreneur Initiative has opened a huge opportunity for women in Nigeria, while revealing that the 20,000 female entrepreneurs will be trained on how to prepare a business/growth plan, register their businesses, create website for their businesses and be visible online, among others. "All these will help their businesses to be more sustainable. There is going to be networking and opportunity to access finance," Williams further revealed.