As part of its expansion strategy, Access Bank Plc has launched custody services to offer safekeeping and servicing of financial assets to its customers.
The Managing Director of Access Bank, Mr. Roosevelt Ogbonna, made this known in a statement in Lagos on Tuesday.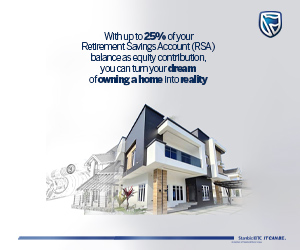 Ogbonna said that the expansion into custody services came after obtaining regulatory approvals from the Securities and Exchange Commission (SEC) and the Central Bank of Nigeria (CBN) in December 2022.
He described the custody services as a crucial component of the bank's continued growth and expansion strategy.
Also Read: 2nd Cycling Lagos Gets Government Backing, Set To Discover New Talents
According to him, it aligned with the bank's vision to become the gateway bank into African markets.
Ogbonna said with the establishment of Access Investor Services Nominee Limited, a nominee company, customers' assets would be held separately from the bank's proprietary assets, while ensuring the utmost security and protection.
"The launch of custody services represents a milestone in our mission to consolidate our strong franchise in corporate and investment banking.
"We are committed to providing alpha-suite services to our corporate customers, including financial institutions both bank and non-bank, local and foreign.
"As we expand our clientele in this space, we aim to be the preferred partner for businesses looking to access international markets through strategic partnerships," he said.
The managing director said access investor services, which was now open for business, had commenced with onboarding customers.
Head, Access Investor Services (AIS), Bunmi Arowosafe, said that the bank had implemented a comprehensive and robust custody and settlement application that would ensure a high level of straight-through processing (STP).
Arowosafe said that customers should expect a secure communication channel and all-around access to view holdings and track instructions.
He added that the bank's enhanced Information Technology capability within its ecosystem would further augment the custody services.
https://www.accessbankplc.com/
"The comprehensive custody services offered by Access Investor Services encompass securities processing, trade settlement, treasury and liquidity management, and multi-market services through subsidiaries and established partnerships.
"This expansion marks yet another step towards fulfilling Access Bank's mission to provide exceptional financial solutions and unparalleled access to markets for both domestic and foreign," he said.