Access Bank has announced its partnership with Konga, Nigeria's leading composite e-commerce platform, to offer installment payments to customers through Pay with QuickBucks. This innovative payment solution will enable Access Bank customers to purchase products on Konga and make payments in flexible installments.
This partnership reinforces Access Bank's commitment to providing its customers with convenient and affordable financing solutions. By partnering with Konga, the bank is now able to extend its credit facilities to a wider audience.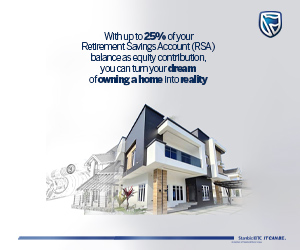 "We are excited to partner with Konga to bring our innovative financing solutions to Access Bank customers," said Robert Giles, Senior Retail Advisory, Access Bank. "Our goal is to make it easier for people to access credit and purchase the products they need, and we believe that our partnership with Konga will help us achieve that."
With Pay with QuickBucks, customers who have their salary with Access Bank, meet the bank's risk acceptance criteria, and are eligible will be able to select the instalment payment option when checking out on Konga. They will then be directed to a QuickBucks page, where they can complete the application process and receive an approval decision within minutes.
Also commenting on the partnership, Dave Omoriege, Chief Operating Officer at Konga, expressed delight at the additional convenience it would afford shoppers on the platform. "We are thrilled to be partnering with Access Bank to provide our customers with a convenient and affordable way to pay for their purchases. With this development, customers will now have access to flexible payment options, which will make it easier for them to shop on Konga."
This partnership between Access Bank and Konga is a significant step towards making credit more accessible to Nigerians. The companies are committed to delivering innovative financial solutions that will improve the lives of their customers and help them achieve their financial goals.
To know more about QuickBucks, FAQs, and how to get started, please click HERE
About Access Bank
Access Bank is a leading Nigerian bank that provides a full range of financial services to individuals, businesses, and corporate organizations. The bank has a strong focus on innovation, technology, and customer service and is committed to helping its customers achieve their financial goals.
About Konga
Konga is a leading composite e-commerce platform in Nigeria that offers a wide range of products and services to its customers. The company is committed to providing its customers with a convenient and secure shopping experience and has a strong focus on customer service and satisfaction.