The CEO of African streaming service Showmax, co-owned by African pay-TV giant MultiChoice Group and Comcast, has left her role, with a top executive stepping in while the company searches for a permanent head of the streamer.
Also Read: 2nd Cycling Lagos Gets Government Backing, Set To Discover New Talents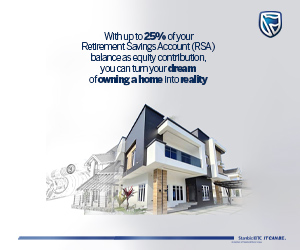 MultiChoice South Africa CEO Marc Jury will oversee the streaming service, co-owned by MultiChoice and Comcast, until a permanent head is found.
Marc Jury, who already serves as CEO of MultiChoice South Africa, has also taken over the reins at Showmax from Yolisa Phahle who in a recent interview told The Hollywood Reporter that the streaming service wanted to "change the game for Africa."
"This means that Marc will run Showmax and our South African operations as we continue our search for a new Showmax CEO," MultiChoice CEO Calvo Mawela said in a staff memo.
After launching in South Africa eight years ago, Showmax has expanded to 44 countries in Sub-Saharan Africa, with a diaspora service also currently available in more than 30 international markets worldwide. Earlier this year, MultiChoice and Comcast's entertainment arm NBCUniversal and its London-based European pay-TV unit Sky struck a partnership that "will bring some of the world's best content and technology to streaming customers" across sub-Saharan Africa "at a time when Africa is approaching an inflection point in terms of broadband connectivity and affordability." The partners' new Showmax group is 70 percent owned by MultiChoice and 30 percent owned by NBCUniversal. 
A Showmax relaunch is scheduled to happen before the end of the company's current fiscal year ending in March 2024.
"In what could be characterized as the end of an era defined by a solid career and almost two decades with the group, it is with mixed emotions to announce that our Showmax CEO, Yolisa Phahle, is making her way into the next chapter of her career," Mawela said in an internal memo obtained by THR. "Discussions have been underway with an understanding that she will be entering the retirement phase of her career in the near future, thus the need for a seamless transition. … After careful deliberations, we have concluded that Yoli will start a handover process wherein Showmax will report to Marc Jury." Phahle will be providing "full-time advisory support" to Jury for a period of six months.
From March 2024, she will consult the group for a period of 12 months, reporting to Jury who has also served as CEO of MultiChoice's sports brand SuperSport. He previously worked as head of acquisitions and marketing at SuperSport.