Ahead of its 5G launch, Airtel Nigeria has acquired $317 million 5G spectrum for its 4G network, this was disclosed in a statement by the local unit of the telecom giant saying "The acquisition of 5G spectrum will underpin our growth strategy by enabling the launch of higher speed connectivity to enhance customer service and accelerate digitalization for consumers, enterprises and the public sector,"
Airtel Nigeria disclosed in its statement, that it purchased 100 MHz of spectrum in the 3500MHz band and 2x5MHz of 2600MHz from the Nigeria Communications Commission (NCC) for a gross consideration of $316.7m, as a strategic part of its broader plan to boost Airtel Nigeria's mobile data network and the power of its fixed wireless home broadband.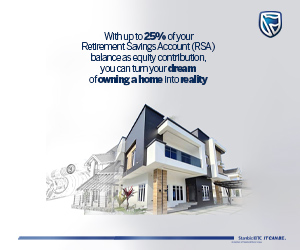 The company hopes to gain the needed momentum to steady its feet in the 5G technology development in Africa's telecom market. This recent development has already begun to attract attention as shares in Airtel Africa rose to 5.2 per cent to N1,630 per unit on Lagos' Customs Street at 13:28 WAT after the news hit the market, pushing its market value above N6.1 trillion, which is the highest value ever traded by a public company in Nigeria.
The company is capitalizing on "the (shallow) penetration of data customers in Nigeria"  where fewer than 44 per cent of people have access to smartphones according to a survey by the Alliance for Affordable Internet.
Airtel Nigeria has also assured its customers that this purchase will increase the ease of connectivity at a much faster rate to enhance access to the digital world for its consumers. Segun Ogunsanya, CEO of Airtel Africa disclosed that Nigeria is a market with enormous potential for future growth in mobile services,"
while adding that "Investment in new technologies and local infrastructure to enable this growth is a strategic priority for the group and will ensure we are able to provide reliable and affordable services to local communities across the country,"
Airtel Nigeria had lost an earlier chance to run 5G technology when it couldn't secure one of the two available licenses auctioned by the Nigeria Communication Commission in December 2021, which was secured by MTN and Mafab, and although the MTN has already begun operating its 5G technology in August 2022, Mafab chose to extend its launch to January 2022 due to its Mafab's regulations.
Airtel Nigeria hopes to establish itself in the conversation quickly while delivering value to its customers in Nigeria, which is the biggest market for both Airtel and MTN.