ALAT by Wema, Africa's pioneering fully digital bank, proudly unveils an exclusive 50% discount offer on all tiers of Showmax subscriptions, accessible through the ALAT platform.
This initiative is designed to provide Nigerians with a unique opportunity to enjoy a substantial 50% reduction on their preferred Showmax subscription plans through the ALAT Rewards feature available on the ALAT app.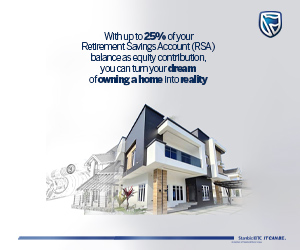 Subscribers who hold ALAT accounts can now relish their favorite content at a notably reduced cost.
Also Read: 2nd Cycling Lagos Gets Government Backing, Set To Discover New Talents
In reference to this distinctive offering, Mabel Adeteye, Head of Brand and Marketing Communications at Wema Bank, stated, "Delivering a gratifying banking experience for each customer has remained a steadfast objective of the bank. The inception of the ALAT Rewards platform echoes this commitment.
"At the core of every action, product and service created by the bank, lies our valued customers, and our unwavering dedication to excellence constantly propels us to provide multiple viable choices to this diverse clientele of ours.
"We are determined to meet each of our customers at their points of need and exceed their expectations, and to attain this goal, we will continue to provide each one of them with a plethora of viable solutions, tailored specifically to their diverse needs and interests".
Expanding on the ALAT Rewards proposition, Ajibade Laolu-Adewale, Group Head, Partnership and Ecosystem, added, "ALAT Rewards extends exclusive discounts across a wide array of products and services from reputable vendors nationwide. This diverse selection ranges from pharmacies, restaurants, and supermarkets to fashion outlets, gyms, educators, driving schools, medical facilities, experiences, and beyond.
"Recognising the significance of entertainment in many lives, we are delighted to augment our ALAT Rewards offerings with premium entertainment options. This enables our customers to access their preferred Showmax content at a remarkable 50% discount. Showmax's impressive content library harmonizes seamlessly with our platform. With customer satisfaction as our paramount concern, we are thrilled to present our clients with superior entertainment at unparalleled rates".
Boasting an extensive array of premium products and services at discounted rates, ALAT Rewards empowers all ALAT customers with the privilege of accessing top-tier quality at reduced costs.
This empowers them to uphold their lifestyles, meet fundamental needs, and indulge their desires with minimal financial impact.
Furthermore, the introduction of discounted Showmax subscription plans bridges the gap in media literacy access in Nigeria, enhancing Nigerians' accessibility to their preferred entertainment and media content.
In the backdrop of prevailing economic fluctuations, ALAT Rewards significantly alleviates financial burdens across every region of Nigeria.
By diversifying the range of available discounts on ALAT Rewards, ALAT has taken a monumental stride towards upholding its commitment to delivering unmatched value to its customers.
This further solidifies WEMA Bank's illustrious history of furnishing top-tier value to each customer at the most economical rates.