Capetown South Africa – Two fast-rising Nigerian scriptwriters, filmmakers, and producers will grace the famous FAME Week Africa as panelists. Okedare Ololade and Ayobola Eniola will represent Nigeria as esteemed panelists at this year's highly anticipated event. FAME Week Africa, the continent's premier platform for celebrating African creativity, will take place from September 39 in Capetown, South Africa, showcasing the incredible talents and stories of Africa's vibrant entertainment industry.
Also Read: 2nd Cycling Lagos Gets Government Backing, Set To Discover New Talents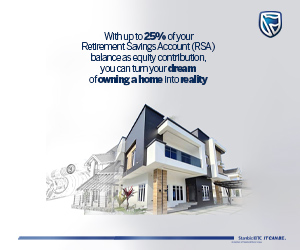 Okedare Ololade and Ayobola Eniola, renowned for their exceptional contributions to Nigerian cinema, represent a new wave of African storytellers who have captivated audiences worldwide. Their inclusion as panelists at FAME Week Africa underscores the event's commitment to highlighting the diverse voices and talents that make Africa's creative landscape so rich and dynamic.

Okedare Ololade is the founder, CEO, and Executive Producer of a revolutionary entertainment venture, Emerge Story Company. She is celebrated for the cinematic masterpiece "Code Wilo," penned by her skilled hand, illuminating theaters in 2018, setting the stage for a dazzling career. Before this, her creative prowess gave birth to the acclaimed short films "Torn Within" 2014 and "After One" 2021, captivating hearts and minds worldwide. and Ayobola Eniola, Co-founder and producer with Emerge Story Company and Kinsman Media, have made significant waves in Nigeria's film industry. Together, they bring a wealth of experience, insight, and creativity to FAME Week Africa's panel discussions, where they will delve into key topics shaping the future of African cinema and storytelling.

During their panel sessions, they will shed light on "Empowering African Writers: Towards Fair Compensation and Recognition", share their personal journeys, and oer valuable perspectives on the challenges and opportunities within the Nigerian and African film landscapes.

My To learn more about FAME Week Africa and to register for the event, please visit
https://www.fameweekafrica.com/

About FAME Week Africa

FAME Week Africa is the premier event celebrating the diversity and creativity of Africa's entertainment industry. Through a dynamic program of panel discussions, workshops, film screenings, live performances, and cultural showcases, FAME Week Africa brings together African creatives, industry professionals, and enthusiasts to explore, celebrate, and promote the continent's rich cultural heritage and artistic talent.