Uncovering the Power of Values to Influence Behaviour and Move People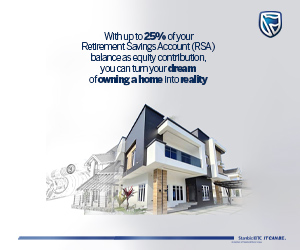 CMC Connect LLP, the exclusive affiliate in Nigeria of leading global communications agency BCW, recently hosted a webinar for media and clients on the BCW Age of Values Report, a pioneering global study that explores the profound influence of values on human behavior and in driving meaningful action.  
The report introduced an innovative approach that goes beyond traditional demographic targeting, combining behavioural science, research, data analytics and digital trend mapping to gain deeper insights into the values that drive human behaviour in the dynamic cultural landscape of today.
BCW's insight into how people prioritize values was gleaned from an analysis of more than 36,000 people across 30 countries in the world, which yielded more than 30 million data points.
Speaking during the event, Taylor Saia, Strategy Director, BCW UK, highlighted the predominant values in Nigeria as security, self-direction and universalism (societal); and the values that most differentiate Nigeria from the rest of world as achievement, power, stimulation and conformity. He also stated that Gen Z's most-defining values are power, achievement, hedonism and stimulation.
"Younger generations have grown up in highly digitized societies in which peers' achievements are broadcast on social media, affording a window into the highlights of other people's lives," Saia added. "As a result, it's no wonder that younger generations focus so much on realising, and being seen to be realising, their highest potential.


"Our values are our guiding principles in life; they shape our identities, determine what is important to us, and impact how we engage with the world and those communicating with us," Saia continued.
Also speaking during the event, Pablo Lozano, Senior Strategist, BCW Europe & Africa, emphasized the long-term significance of values. As part of the report, BCW introduced its exclusive real-time analytics tool, BCW Values Intelligence (BCW V.I.), which BCW uses to help clients analyze and align values with shifting cultural trends, online conversations and emerging opportunities.
Also Read: 2nd Cycling Lagos Gets Government Backing, Set To Discover New Talents
Emeka Oparah, Vice President, Corporate Communications and CSR at Airtel Nigeria, noted, "CMC Connect has always been efficient with what they do, and I am proud to be associated with them. It is quite apparent that the values of BCW are definitely rubbing off on them."
"Our discussion on The BCW Age of Values Report provided an enlightening platform for participants to gain valuable insights into the power of values and how they can be harnessed to create meaningful connections and inspire transformative action," said Yomi Badejo-Okusanya, Lead Partner, CMC Connect LLP.
Following the review of the report, Badejo-Okusanya explained the importance of one of the sub-values highlighted in the report, "achievement."
"Achievement is very important in Africa and definitely in Nigeria. It has to do with the fact that, traditionally, you earn a lot more regard and respect when you're a high achiever. It is a thing of pride, either for an individual or a family to achieve certain levels – socially, educationally, financially, academically, and so on,"  Badejo-Okusanya said.
About CMC Connect LLP
CMC Connect LLP is a game-changer in Nigeria's communications space, leveraging insight-driven, bold, and creative solutions that put our clients ahead of the game.
Transiting from a Limited Liability Company to Limited Liability by Partnership, CMC Connect LLP, under Yomi Badejo-Okusanya's leadership, has emerged as the biggest, most diversified, and most capacity-infused Public Relations and Strategic Communications firm in West Africa.
As the exclusive affiliate of the BCW network in Nigeria, CMC Connect operates from Nigeria's economic capital and the largest economy in Africa, strategically positioned to provide solutions across markets using a project management approach.
About BCW
BCW is the global communications agency built to move people. BCW partners with clients in the B2B, consumer, corporate, crisis management, healthcare, public affairs, purpose and technology sectors to set strategic direction for all communications and create powerful and unexpected ideas that earn attention. Through an "earned-plus" offer – earned media plus paid media, creative technology, data, AI and an expanding suite of innovative capabilities – BCW moves people with power and precision to move its clients forward. BCW is a part of WPP (NYSE: WPP), a creative transformation company. For more information, visit www.bcw-global.com.
Learn more about the Age of Values Report by BCW here – https://bcwmovatory.com/