In the latest episode of African Voices Changemakers, CNN's Larry Madowo meets Nigerian stars Fireboy DML and BNXN, and Ghana's Black Sherif as they prepare to perform at the Afro Nation Miami 2023 music festival.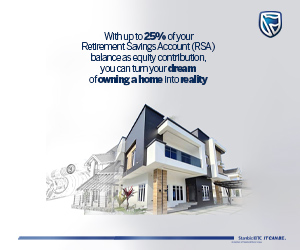 Also Read: 2nd Cycling Lagos Gets Government Backing, Set To Discover New Talents
First up Fireboy DML, whose rise in the music scene began with the release of his debut album in late 2019. He tells Madowo, "I wouldn't call myself an Afrobeat artist to be honest. I'm just an artist from Africa. I make pop, I make R&B. In fact, most of my songs have a lot of R&B and soul influences and pop too."
Now, after three studio albums, he can reflect on his evolution as an artist. "The first album was young, naïve, inexperienced, a young boy who experienced a few women. […] Next album, a bit reflective. I was introduced into the world of fame, and I realised that, yo, this is crazy, I need to relax. So, I got reflective, and I made an album out of that. Third album I'm out there in the world, my music is taking me places."
Fireboy got his break signing to the YBNL Nation label in 2018 when his mentor and one of his biggest supporters came into the fold. He tells Madowo that when he met with Olamide, he was "pretty much a complete artist" who was just looking for a platform and a guide. Olamide, Fireboy DML says, never restricted him and instead allowed him to let him be himself.
Under Olamide's wing, Fireboy has produced his biggest hits. Collabs such as 'Peru' with Ed Sheeran, have helped expand his global audience. He has also collaborated with Chris Brown and 21 Savage, "The reason why these artists want to work with you is because of your sound.[…] So for me, it really is about maintaining that originality." Fireboy says that originality and staying true to himself will spark his next source of inspiration, adding: "I'm looking forward to getting heartbroken, so I can make a proper heartbreak album."
Born in Konongo, Mohammed Ismail Sharrif, better known as Black Sherif, began his rise in the Ghanaian drill scene about 4 years ago. Growing up with several interests, including football, Black Sherif dreamed of stepping on the big stage since high school, "My mom and dad LOVE music […]. That built my interest in music, my taste and stuff. So, it was very indigenous music and reggae."
His first album did not include any features, except for a collaboration with Burna Boy. He explains that decision, "I had a lot to talk about and felt like that capacity, that space I had in my mind for that album to occupy. I could occupy it myself […] and I did it."
Looking to the future, Sherif reveals that, "There's so much music coming. Ideas keeps popping up, different gates of ideas keep opening sonically, visually, everything. The near future is more … it's rich in artistry."
Finally, the show meets Daniel Benson, professionally known as BNXN. The singer has come a long way since his days performing at the local choir. BNXN says he didn't initially set out to become a singing sensation – after university, he took a job in IT, but his passion for music remained.
In 2021, BNXN released his first solo EP titled, 'Sorry I'm Late.' He says of the project, "'Sorry I'm Late' was more inspired by the need for me to put out something of my own. Something that was like my statement, like my first body of work."  From there, his career took off. In 2022, BNXN took home the coveted 'Next Rated' award at Nigeria's premiere music award show The Headies.
He recently created chart-topping hit 'Finesse', a collaboration with fellow Afrobeat artist Pheelz. When asked what made it successful, he replies, "I don't really have all the answers for that, but what I'll say is, the sincerity in our collaboration."
BNXN says he's looking forward to growing his career and putting out new music this year. He describes his upcoming album, "I want people to see me in a whole different light, you know? So, I think I've done that in my projects before, but the album now is more like… it's a need for me to just make a statement for myself."
https://edition.cnn.com/specials/africa/african-voices-changemakers
About CNN Worldwide
CNN Worldwide is the most honored brand in cable news, reaching more individuals on television and online than any other cable news organization in the United States. Globally, people across the world can watch CNN International, which is widely distributed in over 200 countries and territories. CNN Digital is the #1 online news destination, with more unique visitors than any other news source. CNN's award-winning portfolio includes non-scripted programming from CNN Original Series and CNN Films for broadcast, streaming and distribution across multiple platforms. CNN programming can be found on CNN, CNN International and CNN en Español channels, on the CNN Originals hub on discovery+, on Max and for pay TV subscription via CNN.com, CNN apps and cable operator platforms. Additionally, CNN Newsource is the world's most extensively utilized news service partnering with over 1,000 local and international news organizations around the world. CNN is a division of Warner Bros. Discovery.