Former Senior Marketing Manager of Coca-Cola, Yusuf Murtala has been elevated to the position of a Marketing Director at Coca-Cola Nigeria. Yusuf brings with him 12 years of experience in a vast range of sectors, with specialty in marketing and commercial operations. This, no doubt, will play an instrumental role in his new position as the marketing manager having spent close to five years with the global beverage company to help drive the company's growth. Yusuf also served the company as its Creative and Content Marketing Manager, West Africa Business Unit, and the Senior Brand Manager as well.
He is an expert in brand development, integrated marketing, consumer insight and many more. In his previous role, his result-oriented track record was evident when he designed, led, and co-led local adaptations of clutter breaking marketing campaigns that have delivered incremental shares, grew revenue and profitability e.g., led new "Schweppes Experience" campaign and innovation launches which grew NSR by +70% vs. PY and doubled volume share from 0.5% to 0.9%.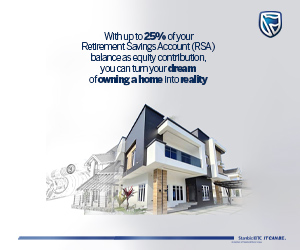 As a transformative leader, he has also demonstrated this quality when he leveraged the use of data/insight from CBL, RFR and local knowledge to identify and develop a 3-year long range plan on how Coca-Cola Nigeria can play and win in the untapped/whitespace 300muc traditional drinks segment valued at $720M with his team.
The new Coca-Cola marketing director before moving to Coca-Cola has worked with renowned brands like (Lucozade & Ribena) & Data Analytics Lead, Nigeria for Suntory Holdings Limited, where he grew Lucozade by +5ppts market share from 45% to 50% market share over a 12-month period and also grew Ribena market share by +3ppts from 11% to 14% in a competitive juice category as the category Marketing Manager Drinks.
Murtala holds a Bachelor of Science (Hons) from Obafemi Awolowo University, Ile-Ife, where he studied Demography and Social Statistics.