CSR Reporters' Philanthropic Awards on Social Impact and Sustainability Practices in Nigeria: The Journey So Far
By, Eche Munonye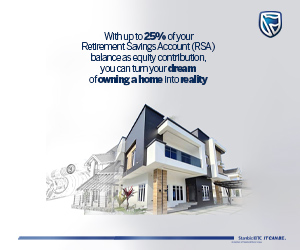 The third edition of the CSR Reporters' Philanthropic Awards on Social Impact and Sustainability Practices in Nigeria was held on November 26, 2022, at LCCI Auditorium, Alausa, Ikeja, Lagos to great acclaim.
The 2022 edition followed our tradition of celebrating individuals and corporate organizations that, in the year, made impacts in Corporate Social Responsibility and sustainability practices in various categories, in both private and public sectors.
The publication has instituted these social impact and sustainability awards to recognize corporate initiatives in the area of corporate social responsibility (CSR) to achieve inclusive growth and inclusive and sustainable development.
Although there is still a lot of vagueness and instability about what corporate social responsibility truly implies and additionally what drives a business to seek it; whatever the inspirations driving corporate social responsibility endeavours, they are not far off from the desire to achieve organizational goals.
Yes, still mostly discretionary and philanthropic, characterized by donations, charities and community developments, CSR initiatives in Nigeria are beginning to be strategic, providing a thorough engagement of businesses in society and nation-building.
The CSR Reporters' Philanthropic Awards on Social Impact and Sustainability Practices was instituted to celebrate those organizations and well-meaning individuals who are at the forefront of the laudable culture of helping to build a better society for all.
Since 2018, CSR Reporters has been the main organizer of this annual event, receiving over 200 award nominations every year.
The prestigious awards given under various categories are much sought-after by corporate entities in Nigeria, most of which are leading ethical organizations engaged in sustainability and corporate social responsibility initiatives.
The award ceremony honours and celebrates the outstanding achievements of organizations that have played pivotal roles as change agents in the nation's socio-economic transformation and prosecute noble initiatives to promote sustainable economies in Nigeria and serve society.
With a deep desire to create logic and transparency in the entire process, CSR Reporters constituted the Awards Steering Committee, co-chaired by the President of the International Network for Corporate Social Responsibility and the Director of Impact Assessment at the Federal Ministry of Environment. The Steering Committee has representation from Government, NUJ, Nigerian Bar Association, NECA, and NACCIMA.
A detailed operational strategy outlining the application process and field verification of applications/ nominated entries through an independent panel is approved by the Steering Committee for due diligence and operational openness.
The judges review all nominations through the provided online system, hosted on www.csrreportersawards.com, before getting together for the final judging day.
The list usually has the Person Of The Year (POTY). This year, 2022, the renowned economist and Africapitalist proponent, Tony Elumelu is the CSR Reporters Person of the Year. He joined the CSRR POTY Alumni of Abdul Samad Rabiu (2020) and Allen Onyema (2021).
Each year, without reinventing the wheel, we easily find new entrants who are making a difference on the CSR scale and as well sustaining their efforts. Some names returned to the list every year. They remain as constant as the Northern Star. What is so heartwarming is the realization that corporate Nigeria is taking sustainability seriously as a cornerstone of its activities and businesses.
Organizations like Dangote Cement, BUA Foods, BUA Cement, IHS Nigeria, AIICO Insurance, IN-CSR, Leadway Assurance Plc, First Bank Nigeria, Fidelity Bank Plc, TGI District, FCMB, Interswitch Nigeria, Recare Cosmetics, Cybele Cosmetics, Ikeja Electric Plc among others have all won the prestigious awards in different categories.
Our focus is well-founded.
Sustainability is organic―it encapsulates environmental, corporate and social dimensions. With a plethora of natural problems triggered by climate change and exacerbating social problems, it is becoming clearer that if we want a better world, individuals, corporates and governments have to become sensitive, responsive and responsible to their natural, economic and social environment.

Indeed, the future of the world rests on how these responsibilities are fulfilled to achieve a good balance in environmental quality, economic equilibrium and social dynamics in which we exist.
Only then, too, will there be reduced costs and increased profits (the holy grails that businesses pursue endlessly) as well as employee satisfaction and enhanced social responsibility, the panacea to all ills.
Steadfastness to the canon of social responsibility and sustainability will ultimately lead to the easy attainment of the UN Sustainable Development Goals. Therefore, it is a cause worthy of pursuit.
Additionally, the CSR/Sustainability spectrum is vast, varied unmonitored and also evolving. There is a need for watchers.
CSR Reporters has taken up the role of a watcher in this space, serving as a compass to point out areas that need attention and recognizing entities who are trailblazers, dynamos and emergents in sustainable CSR.
We aim to spotlight trends and encourage actors to improve. In three years, we have been able to set agenda and bring the CSR and sustainability topic to the front burner.
We shall continue to drive the process in the country and the continent.