CWAY Food and Beverages Nigeria Company Limited, a trusted name in delivering top-quality beverages to consumers for over two decades, has officially launched its latest innovation, Boxi Energy Drink (non-caffeinated and non-carbonated energy drink).
Also Read: 2nd Cycling Lagos Gets Government Backing, Set To Discover New Talents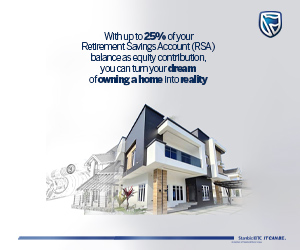 Launched at a grand event in Lagos, the addition to CWAY's product portfolio is set to energize the non-carbonated energy drink segment in Nigeria, offering a refreshing and nutrient-rich option for consumers seeking a healthier alternative.
Arun Bhintade, the Managing Director of CWAY Food and Beverages, underscores the company's unwavering commitment to providing reliable consumer-centric solutions to Nigerians. "The introduction of Boxi Energy Drink is a demonstration of our dedication to delivering top-tier products that cater to the diverse needs of our valued customers. Boxi is an exceptional non-caffeinated, non-carbonated beverage meticulously crafted to empower your day, offering a distinctive blend of essential nutrients that enhance physical fitness."
Rohit Prakash Gupta, Director – Group Marketing at CWAY, emphasizes the strategic significance of Boxi's entry into the market. "The non-carbonated energy drink sector in Nigeria has long yearned for a desirable alternative. With the unveiling of Boxi, we aim to present a trusted choice to consumers, granting them an option that resonates with their active lifestyles and health-conscious preferences."
Samuel O. Akinrimisi, Deputy Marketing Director of CWAY Foods and Beverages, highlighted the company's commitment to supporting the well-being of Nigerians through its products that are both innovative and nourishing. "Nigerians, renowned for their industriousness, require intrinsic energy to consistently excel. They need the vitality to drive their aspirations, and that's precisely what Boxi brings to the table – a significantly rewarding choice."
Adam Olaleye, Brand and Marketing Manager of Boxi, elaborated on the beverage's unique features. "Boxi Energy Drink contains more than just glucose – it's enriched with essential nutrients like Taurine and Vitamin Premix (Niacin, B6, B12, and Inositol), all of which contribute to body fitness and overall performance. Beyond its refreshing taste, Boxi replenishes lost energy quickly and provides glucose for the body.
"With the proposition of energizing consumers all day, Boxi's tagline, "Power Your Day," encapsulates the core of our promise of providing consumers with the necessary fuel to conquer their daily challenges. We have made it convenient for consumers to access the drink as it is available in a convenient 400ml PET packaging, making it a perfect companion for individuals on the go," he explained.