Remita Payment Services Limited has offered consumers of financial products and services helpful tips on how to prevent phishing scams and protect their money in the financial ecosystem in Nigeria.
Also Read: 2nd Cycling Lagos Gets Government Backing, Set To Discover New Talents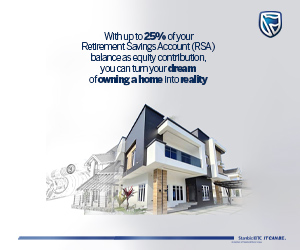 ConsumerConnect reports the West African country's leading payment platform stated this in a recent newsletter to consumers.
The company explained importance of the consumer education and information material and said: "As your preferred payment platform, we make it our priority to educate you on how to prevent phishing scams and protect your money."
About Phishing
According to Remita, Phishing is a sneaky tactic used by cybercriminals to trick you into revealing sensitive information like login passwords, credit card information, and bank account details.
It noted "these fraudulent messages can also deploy malicious software on your devices.
"A spear-phishing e-mail attack is a phishing email directly targeted at specific individuals or entities to steal sensitive information.
"So, beware and don't fall for these scams!"
Using its authentic application and logo as they appear in App Store to illustrate examples 9f Phishing attacks online, the company further explained that phishing attacks come in various forms.
Measures to protect yourself against Phishing scams
Remita provides the following tips to help you to identify them immediately:
Beware of certain messages
Messages requiring you to take an unusual action or making unrealistic threats or demands for money are undoubtedly a scam.
Suspicious attachments
Before downloading any email attachments, look carefully at the filenames and extensions that seem weird like (.exe, .dmg, .bat, .rar, etc.)
Personal information
Never provide your username, password, or other confidential information on websites you are not sure is legit.
Fake/Suspicious URLs
Before clicking on a link, please hover your mouse over it to reveal its address to ensure it matches the sender's organisation's address.
Poor spelling and grammar
Messages with poor grammar or spelling will probably be a phishing scam.  Messages from legitimate institutions are usually reviewed and contain very little or no spelling/grammatical errors.
Urgent call to action or threats
Avoid emails or calls that create a false sense of urgency, claiming you must act immediately to avoid a penalty or claim reward. Don't click, call, send a code, or open an attachment without verifying the source first.
The company urged consumers to "remember to always be cautious and follow these tips to avoid becoming a victim."
Remita added: "If you are suspicious of any links/calls/e-mails and unsure what to do, please report to support@remita.net immediately to help.