Marketing boss Cristina Diezhandino updates us on the drinks giant's diversity and sustainability agenda.
When Cristina Diezhandino was recently named Global Marketer of the Year by the WFA, the federation explained that it was in recognition of the work she has been doing to drive Diageo's diversity agenda.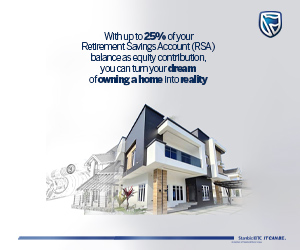 Having been appointed the drinks giant's chief marketing officer in 2020 after 16 years rising through its marketing ranks, her stewardship has resulted in 45% of Diageo's global marketing campaigns being shot by female directors or photographers in 2022, while 4.8% of its total media spend went to diverse-owned suppliers during that time.
Diageo's ESG goals commit the drinks business to achieve 50% female representation in leadership roles by 2030 and to increase representation from ethnically diverse backgrounds to 45% by the same year (Diezhandino points out that it's harder, for legal reasons, to measure ethnicity, so that 45% is an ambition, not a target).
"The diversity framework is rooted in our 2030 goals where the idea of diversity and inclusion is very present," she explains. "It drives talent, drives programs and drives development plans for people so that they can really take on new responsibilities that, in turn, will make them ready for the next one."
As of 2023, Diageo's board is 60% female and its executive team is 45% female. Marketing directors are also split 50/50.
Diezhandino spearheaded Diageo's inclusive design training, which has been completed by 1,200 marketers since its 2022 rollout. "This training is not a one-off. You do it and keep growing it and make it stronger every year."
Early work from this initiative can be seen in its Smirnoff Spicy Tamarind design, which was created by a Mexican artist from Mexico City artist to ensure local authenticity.
Diverse media investment
Diageo has lofty ambitions to spend 15% of its total global media investment on diverse media by 2030. But this is a "hard" goal to achieve, as Diezhandino explains, because it requires several initiatives, external help and training. "It's not just a matter of will."
The first step is to work with local teams, advocacy organizations and competitors to come up with a standardized definition of 'supplier diversity' and then use those same networks to help Diageo connect with diverse-owned agencies and suppliers. "We have to identify them [suppliers] first because they are often small organizations, so we needed to know how to go about finding them."
Then Diageo went about surveying 1,500 suppliers, covering 80% of its global spend, to establish its current percentage of diverse suppliers. In 2022, Diageo spent £429m with 369 diversly owned or disadvantaged businesses, which is 4.8% of its total media spend. That's 65% higher than was spent on diverse suppliers in the year before.
To reach its 2030 goal, Diageo has created a set of 'inclusive sourcing guidelines' and then trained over 300 procurement staffers. "The idea is to acknowledge to understand what constitutes bias from sourcing activities. And that in turn helps drive supplier diversity across all the markets and functions."
The difficulty comes in accepting that partnering with new suppliers might not at first meet Diageo's "high standard" of performance. "When you start working with smaller groups with smaller media footprints the KPIs that we get at the beginning are not as strong as they would with more established partners," Diezhandino acknowledges. But with work and patience, she says, eventually, the commitment does pay off.
"I vehemently believe it makes a huge difference in the quality of creative work it's just so much stronger. It takes commitment to create your standards, it takes commitment to training your teams, it takes commitment to be accurate, transparent and honest."
Sustainability progress
Regarding sustainability, Diezhandino is guided by the same ESG goals which commit the business to be net zero in its direct operations and reduce carbon emissions in its supply chain by 50%.
Packaging and agriculture are the two biggest focus areas for the business. In April Diageo phased out the use of 183m cardboard boxes from its premium scotch bottles around the world. By phasing out the cardboard removal Diageo can assess the consumer response and if it proves successful it will roll out to other brands. Marketing provides a vital role in coming up with solutions to help consumers with the switch, Diezhandino says.
"There were areas of concern like moments of gifting where the cardboard becomes part of the present. But we've worked with different retailers to produce specific responses and solutions for that situation like personalized bottles," she recalled.
In March, Diageo hired its first global marketing sustainability officer head, Annalisa Tedeschi, which Diezhandino says will "ensure" the marketing function stays committed to moving the sustainability agenda forward.
"We are creating roadmaps per brand and per category, we are implementing big programs, small programs, we're going to be talking about the response from customers, we're recording all of those and ensuring that we learn from each other very quickly."