The fundamental idea of insurance is to reduce risks, offer financial security, and encourage investment opportunities. The National Insurance Commission (NAICOM), which oversees the insurance sector in Nigeria, has been doing a lot to ensure that there is growth and development in the industry.

Insurance no doubt works in Nigeria, but the insurance market is still largely untapped. According to analyses and projections by Augusto & Co., in its 2022 Insurance report, the insurance penetration rate stands at less than one per cent (1%) in Nigeria which is quite low compared to other countries in Africa.
Although many people have questioned if insurance in Nigeria serves the interests of Nigerians, the effectiveness of insurance in the country has been a topic of discussion for many years. While some contend that insurance is effective in Nigeria, others think that the industry is yet to reach its full potential.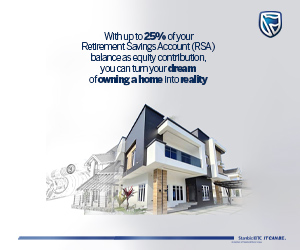 The issue of low awareness and understanding of insurance products among the public is one of the biggest problems the Nigerian insurance business is currently facing. The lack of knowledge about the value of insurance and its advantages among many Nigerians makes it challenging for insurance companies to market their services.

In addition to this, there is also the issue of trust. Many Nigerians are skeptical about the ability of insurance companies to deliver on their promises. This lack of trust has contributed, in no small measure, to the low patronage of insurance products.

Also confronting the insurance sector in Nigeria is the issue of regulation. Although NAICOM has put in place guidelines to control the actions of insurance companies in Nigeria, there are still issues with how well these regulations are followed. This has resulted in instances of unethical behavior and fraudulent activities within the industry, further undermining Nigerians' faith in the sector.

Despite these obstacles, the Nigerian insurance sector has some success stories to tell. Some insurance providers, like NEM Insurance Plc, have been successful in properly marketing their products to Nigerians and offering insurance protection to both individuals and businesses.

According to the Group Managing Director and Chief Executive Officer of NEM Insurance Plc, Mr. Tope Smart, "NEM Insurance has, over the years, built a culture of quality service delivery. We have deployed an infrastructure of an interactive website and well-groomed customer service team and an active social media handle to give our esteemed customers easy access to us for enquiries, complaints, and claims.
This is to further build the confidence of the people in us and the insurance industry. It will interest you to know that we are rated AA- in finance strength on financial earnings and stable financial strength by GCR Rating Agency."

"NEM Insurance has consistently displayed strong risk-adjusted capitalization and has paid over N59.3 billion in claims between 2015 and 2022. This goes a long way to prove that insurance works in Nigeria. The only challenge we have most of the time is that the policyholders do not know which policy is best for them and how best to go about their claims which is an issue we are consistently addressing in our efforts to serve our customers better," Smart added.

Therefore, it will not be out of place to say that insurance does work in Nigeria, but with a lot of room for growth in the industry. NEM Insurance Plc is one of the leading players in the Nigerian insurance industry, which is consistently raising the bar by building trust and confidence in the minds of the people by providing excellent services to its customers.