SMALLIE Pizza is BACK! All day, every day in for as low as N1200 with a free Pepsi! Delivering all round happiness!
What if we told you that the tantalizing aroma of freshly baked pizzas and the fizzing sound of ice-cold Pepsi could bring joy to every corner of Nigeria? Brace yourself for an unforgettable experience as Domino's Pizza Nigeria launches its largest-ever road activation, spreading happiness and free pizzas across the nation. Get ready to indulge in a slice of pizza paradise!
The Journey Begins: Picture this: a fleet of vibrant Domino's Pizza X Pepsi Naija team; the ultimate #confamcollabo adorned with energy and passion embarking on a journey that stretches from Lagos to Kano, Port Harcourt to Abuja, and every city and town in between. This experiential road activation aims to bring the magic of Domino's Pizza Nigeria & Pepsi Naija directly to the people, creating moments of delight and connection throughout Nigeria.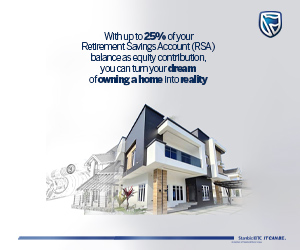 Free Pizzas and Pepsi for All: The heart and soul of this activation lie in the act of sharing. Domino's Pizza Nigeria is dedicated to delivering happiness, and what better way to do that than by giving away free pizzas and bottles of Pepsi? As the convoy rolls through different neighbourhoods launching with Allen Avenue in Lagos, the enthusiastic Domino's Pizza & Pepsi crew members will joyfully hand out piping-hot, delicious pizzas and ice-cold bottles of Pepsi to delighted recipients, which can also be gotten across their branches from N1200!
Immersive Experiences: This road activation is not just about receiving free pizzas and Pepsi; it's a complete sensory experience. The Domino's Pizza campaign is another hub for interactive spaces, with vibrant music, games, and fun. Engaging contests and challenges will keep the energy high, ensuring that each stop along the journey is filled with laughter, excitement, and a sense of community.
Creating Lasting Memories: Capture the moment! At every stop, heartwarming content on social media platforms, allowing everyone to relive the experience and encouraging others to join the movement of spreading happiness.
Domino's Pizza's nationwide experiential road activation promises to be an extraordinary journey, blending the thrill of surprise with the comfort of delicious food. By sharing free pizzas and Pepsi with communities across Nigeria, Domino's Pizza is igniting smiles, fostering connections, and reminding us all of the power of simple gestures. Get ready to experience the joy, savor the flavors, and join in the #PizzaRevolution as Domino's Pizza brings happiness to your doorstep.