The brand previously named Anomaly its creative AOR in late 2021
Dunkin' is making another change to its creative roster as the brand is making Publicis Groupe agency Leo Burnett its new lead creative agency, according to four sources familiar with the account change. After current projects are completed, it is unclear whether the brand will continue to work with Anomaly, which it previously named AOR in November 2021.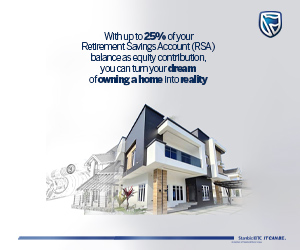 It's the latest shift at Dunkin', which promoted Jill McVicar Nelson to the CMO role in September. The brand previously hired Stagwell's Anomaly under former CMO Rafael Acevedo, who left the brand in March 2022 after less than a year in the role. Nelson was elevated to help the chain reach younger consumers, implementing strategies including putting an emphasis on iced beverages. Nelson, who has been with Dunkin' for over a decade, has also helped the brand grow its social media presence, raising its TikTok viewership to over 3.1 million followers, partly through a successful campaign with TikTok influencer Charli D'Amelio.
Dunkin', Anomaly and Publicis Groupe declined to comment on the news.
Prior to Anomaly, Omnicom's BBDO held the account. The brand awarded Publicis Media the media account in February 2021. Dunkin' spent $162 million on measured media from July 2021-June 2022, according to COMvergence. Of that spend, $94 million came via traditional buys and $68 via digital buys.
Dunkin' has gone through numerous changes over the past few years, including a rebrand in 2018 that dropped "donuts" from its name and being purchased by Inspire Brands, which also owns Arby's, Sonic and Buffalo Wild Wings, in late 2020.
Leo's history with Dunkin'
During the previous pitch that Anomaly won, Leo Burnett competed for the business, but did not come out on top. The agency's relationship with the brand began in 2018 during the pitch that BBDO won. Arc Worldwide, which is a part of Leo Burnett, won in-store marketing duties. Prior to BBDO's win, the account was stable, living with Hill Holliday for nearly than 20 years.
Leo Burnett has been on a win streak lately. The brand, which welcomed back longtime creative lead Britt Nolan as its Chicago headquarters president and chief creative officer in 2021, recently won cereal brand Kashi and Jim Beam, and took home numerous Clios and a Titanium Lion at Cannes for its moving "Lost Class" campaign for Change the Ref.
Anomaly recently laid off 8% of its U.S. staff, which, as Carl Johnson, founding partner and executive chairman, noted in a statement to Adweek, was partly because of the revenue loss due to Dunkin'. "We see less traditional client revenue, including a significant reduction on Dunkin', and more 'forward-facing' talent needs, including those from innovation, digital transformation, Web3 and media backgrounds."