L-R: Adeyinka Adeyemi, Founder and Managing Director, Intermarc Consulting Limited; Adekunbi Ademiluyi, Managing Director, HumanManager Limited; Emmanuel Ojo, CEO, Redtech; and Emmanuel Obinne, Head, Growth & Partnerships, West Africa BPC Banking Technologies, at the Digital Pay Expo 2023 event held in Lagos, Thursday, June 8, 2023.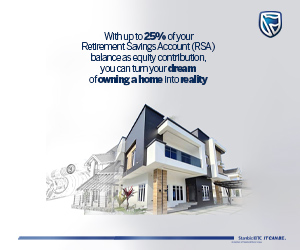 To optimise employment processes and employees' welfare, organisations should embrace dynamism and globalisation, said Adekunbi Ademiluyi, Managing Director of HumanManager Limited (HML), a leading HR and Payroll solutions firm and a subsidiary of SystemSpecs Holdings Limited (SHL),
She made this remark while delivering her keynote address at the 2023 Digital PayExpo conference held recently in Lagos. The conference, themed 'The Future is Contactless', converged stakeholders in the financial sector and others to explore the potential of contactless payments technology in fostering the adoption of cashless transactions in Africa.
Adekunbi, who has over 23 years of experience in banking, payments, and strategy, stressed the need for clear and concise communication in managing a diverse workforce.
"Business managers and leaders need to communicate effectively to ensure growth and a perfect work balance. You should also actively promote diversity and inclusion within the organisation to ensure that diverse voices are heard and valued in the decision-making processes," she said.
She noted that showing empathy would boost productivity and innovation among employees.
"In terms of gender balance and excellence, the goal is to attain and maintain work leadership. When you compare gender equality in other African countries to Nigeria, which currently has a 70-30 per cent ratio, you will realise that Nigeria is not bad at all," she said.
Adekunbi also pointed out the various benefits of dynamism for economic growth, personal growth, enriched perspective, and social cohesion. She elaborated on how diverse cultures can stimulate international trade and tourism and that Key Performance Indicators (KPIs) can be used to measure the productivity of employees, especially those working remotely.
"By incorporating global thinking into talent management practices, organisations can effectively attract talented workforce capable of thriving in a globalised business environment. This approach enables firms to leverage the strengths of a global workforce and achieve sustainable success in a rapidly changing world," she added.
HumanManager Limited (HML) is a leading technology company that provides HR management and payroll solutions for organisations of all sizes and in any location. As part of the SystemSpecs Group, HML offers an all-in-one solution that takes care of payroll, reporting, staff records, leave, performance management, self-service, and expense management.