Lagos, a major coastal city in Nigeria, known for its vibrant culture and economic significance. With a population of over 20 million people, it's one of Africa's largest cities and serves as the country's economic hub.
Also Read: 2nd Cycling Lagos Gets Government Backing, Set To Discover New Talents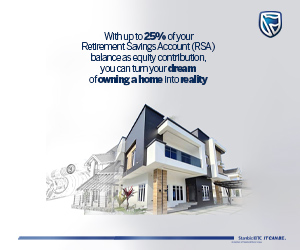 If you are in Lagos this weekend here are five places you should visit:
Lekki Conservation Centre: This expansive nature reserve is home to a variety of wildlife, including monkeys and birds. It features a canopy walkway that offers breathtaking views of the surrounding forest and a tree house for an immersive nature experience.
Nike Art Gallery: This renowned art gallery in Lagos showcases a diverse collection of traditional and contemporary Nigerian art. Visitors can explore an array of paintings, sculptures, and crafts, gaining insight into the country's rich artistic heritage.
National Museum Lagos: Located in the heart of Lagos, this museum houses an impressive collection of Nigerian artifacts, historical relics, and cultural exhibits. It's a great place to learn about the history and traditions of Nigeria.
Tarkwa Bay Beach: Accessible by a short boat ride from Lagos Island, Tarkwa Bay Beach offers a serene escape from the bustling city. Visitors can relax on the sandy shores, swim in the calm waters, and enjoy water sports like jet skiing.
The Consumers Value Awards scheduled to be held on September 7, 2023, at Ijakadi Hall, Radisson Blu Hotel on Isaac John Street, GRA Ikeja Lagos at 5:30pm. The theme of the second edition, as the invite indicates, is: "Consumer Satisfactory Index".
This distinctive award essentially requires consumers to vote for product and corporate brands from the perspective of the values, which they (brands) offer to them (consumers).
Lead Strategist, Absolute PR Limited, who doubles as the CEO of BrandXchange, Akonte Ekine, organiser of the event has assured all stakeholders of a more robust, bigger and better outing this time around. For more details click here: https://consumersvalueawards.com/
These sites offer a diverse range of experiences, from nature exploration to cultural immersion and glamorous award, making Lagos a vibrant and exciting destination to explore.