The much-anticipated prestigious awards, Nigerian Marketing Awards, is set to take place in November 2022. With over 30 awards categories, the event was designed to recognize and celebrate outstanding performance in the Nigerian marketing industry. The maiden edition of the event has already attracted the support of leading consumer brands in the country.
The awards committee recently disclosed a list of fast-moving consumer goods brands which have committed to supporting the event and its mission. This category includes the brands below:
Gulder: Nigeria's leading craft beer, Gulder, is the headline sponsor of the maiden edition. The brand is known to inspire Nigerians to embrace their journey to success by celebrating every milestone.
7Up Bottling Company: The event attendees will be refreshed by one of Nigeria's largest manufacturers and distributors of widely consumed brands of soft drinks, 7Up Bottling Company. Beyond keeping Nigerians refreshed and hydrated, the brand has a record of supporting initiatives that celebrate Nigerians. In recent times, it rebranded its identity and reiterated its commitment to fostering creativity and innovation in the country.
Unilever plc: Unilever plc is a leading consumer brand in the country inspiring Nigerians to get more out of life. The company specializes in manufacturing and marketing food, home, and personal care products. Over the years, the brand has committed itself to numerous social impact and environmental sustainability projects.
Fan Milk Nigeria: The brand nourishes Nigerians by producing and marketing healthy dairy and plant-based products. Fan Milk Nigeria continues to express its dedication to the advancement of Nigerians and its support of the awards is one of such avenue.
Lord's London Dry Gin: The flavoured gin brand is devoted to inspiring Nigerians to make audacious and bold moves. The brand celebrates the progressive spirit of Nigerians and has once again proven this through its commitment to the NMA awards.
Lipton: The foremost Nigerian tea brand is known for fostering genuine human connections through its rejuvenating range of products. As part of its devotion to bringing people together and creating memorable moments, the brand is sponsoring the maiden edition of the awards.
McVitie's: The global biscuit brand is committed to excellence, a value that the awards and brand share. As such, McVitie's will be joining the list of sponsors inspiring Nigerians to pursue service excellence at the NMA awards.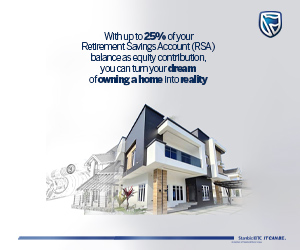 The Nigerian Marketing Awards will take place on November 11th, 2022 at Eko Hotels and Suites, Lagos Nigeria. To find out more about the awards, visit www.nma-ng.com.