The Glo-sponsored African Voices Changemakers will this week celebrate two music acts from South Africa who are inspiring the next generation of Africans.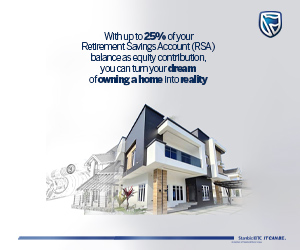 The guests include Abel Selaocoe, a popular and a hugely successful cellist, and renowned flutist, Wouter Kellerman. They will both take viewers through the story of their journey and experiences in the world of classical music. Selacoe was born in 1992. He is a 2018 graduate of Royal Northern College of Music in the UK. A genre-bending performer who is passionate about opening up classical music to a wider and more diverse audience, Selacoe co-founded the Kabantu ensemble and the Chesaba trio, the latter specialising in music by African composers. He is also a singer and often incorporates his own vocalisations into his music, even while he is playing the cello. He's also a keen body percussionist.
Also Read: 2nd Cycling Lagos Gets Government Backing, Set To Discover New Talents
Wouter Kellerman, on the other hand, was born on 20 September 1961. He is a Grammy-winning South African flautist, producer and composer. He won Grammy Award for Best Global Music Performance. He has also won eight South African Music Awards. Kellerman who is known for his expertise in using his classical training as a foundation, has focused his attention on World and Roots music, exploring the versatility of the instrument and fusing classical and contemporary sounds.
https://www.gloworld.com/ng/personal/data/data-plans?utm_source=Google%20Search&utm_medium=Search&utm_campaign=Glo%20Data&gclid=CjwKCAjw29ymBhAKEiwAHJbJ8qIua9Wl7ldyFWzfq19ZAoRYZG7OHGi0ZSCJCflXERVOOdhOvbGjTxoCT14QAvD_BwE
African Voices comes up on CNN this Saturday, August 12, at 12.30 p.m. on DSTV channel 401.There will be repeat broadcasts on Sunday at 4.30 a.m. and at 7.00 p.m.