Google's Director for West Africa, Dr. Juliet Ehimuan has announced her exit from the company where she spent 12 years. Dr. Juliet Ehimuan made this announcement on her LinkedIn official page, where she expressed her intention to pursue a much broader role in the regional technology landscape.
Ehimuan began her journey at Google as Country Director for Nigeria, where she rose to become Director for West Africa. She led her team in championing transformative digital initiatives including Get Nigeria Businesses Online, Strategic partnerships, as well as the deployment and localization of Google major products such as Google Maps, Streetview,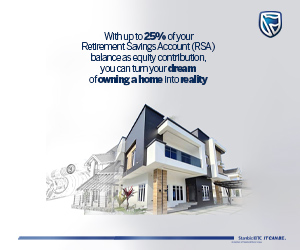 These among many things are some of the things she achieved during her time with her team in Africa. The Google team in Africa also led the successful training of over 6 million Africans in digital skills, while providing web and mobile development training to 100,000 developers. It also established an accelerator program for startups, called Google for Startups which targeted African tech entrepreneurs.
Under Eihuman's leadership, important projects which led to increased the expansion of Google's presence in Nigeria. Eihuman led the expansion of the Google Station program in Nigeria as well as the deployment of Google's Equiano fiber cable, which runs from Portugal to South Africa, connecting Africa with Europe. These initiatives have helped increase the level of internet accessibility for millions of Nigerians.
Eihuman's background in strategy and technology has made several contributions to Nigeria's ICT sector. She played major roles in developing policies that have helped increase investment opportunities as well as infrastructural growth in the Nigerian tech ecosystem. These efforts can be seen in her role of leadership in various committees like the National Economic Summit Group (NESG) as well as the Presidential Committee responsible for the creation of the national broadband plan in 2019.
Juliet Ehimuan transformative leadership in the African technology sector can not be overemphasized as she is known for her ability to leverage technology to enhance business development. She is also the founder of Beyond Limits, an initiative focused on leadership development and personal excellence.