Quintessential marketing communications practitioner, Lanre Oyegbola, has again stepped up his career progression, assuming a new leadership role as the Managing Director of Havas Africa in Nigeria and Ghana, effective 1 September, 2023.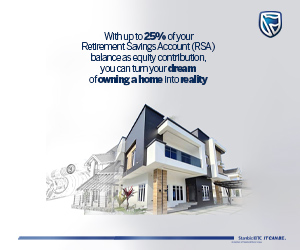 Until this new appointment, he was the Managing Director of Havas Nigeria, where he played a key role in leading the company's business growth and expansion strategy in the Africa's largest economy.
Announcing the appointment of Oyegbola into the new combined role of Managing Director for Nigeria and Ghana, Vineel Agarwal CEO Havas Africa, said Lanre was coming to take over the leadership of the company at a crucial time and to play a significant role in line with the vision to reposition the company for increased impact on the African markets.
"Nigeria and Ghana together are a dynamic and growing region for media and advertising. We are very excited for what the coming months and year holds for Havas Africa expansion in the two markets.
"A single management and vision for the two markets will not only make our services stronger, but also provide both the teams opportunities to learn and grow under Lanre's leadership," Vineel stated.
Welcoming Oyegbola to his new role, she enthused: "please join me in congratulating Lanre and wishing him all the best in his new role as Managing Director for Nigeria & Ghana."
Oyegbola expressed excitement at his new appointment, and thanked the Havas Africa board for the confidence reposed in him to lead the company, assuring that he was ever ready and prepared to lead the two markets into the new phase of growth and profitability envisioned by the company's Board of  Directors.
"I am extremely grateful to the Board of Havas Africa for this appointment. It's indeed humbling for me that I have been tapped to lead the company into its next phase of growth at this very crucial time. Certainly, my vision for the company will be premised on running an inclusive management system. All stakeholders including the shareholders and staff members will be playing a key role as one team toward delivering optimally on the key imperatives for the company," he stated.
He disclosed further that his vision would also include fostering organisational dynamism and efficiency, while soliciting the support and cooperation of the teams both in Nigeria and Ghana so they can collectively deliver positive outcomes and results that all stakeholders will be proud of.
Oyegbola brings to his new role a wealth of experience garnered over two decades of working with reputable organisations and brands during which he designed and implemented numerous successful communication campaigns and programmes for clients across various sectors and industries.
Also Read: 2nd Cycling Lagos Gets Government Backing, Set To Discover New Talents
His areas of interest where he has built a distinguished career include corporate strategy, business development, advertising and media. He also has a passion for mentoring young entrepreneurs.
Oyegbola prior to joining Havas founded Boomerang Communication Solutions Limited and also served as Group Executive Director at Verdant Zeal Group, a leading marketing communications company in Lagos.
Among numerous academic qualifications, he holds an MSc. in Marketing from the University of Liverpool, United Kingdom, and he is a registered member of many professional bodies including the Advertising Regulatory Council of Nigeria (ARCON).