In its bid to educate underprivileged children in public primary schools about the importance of sustainability and empower them to become catalysts for positive change, Henkel's Global Corporate Volunteering Initiative celebrates its 25th anniversary in Nigeria with Sustainability Awareness and Community Empowerment Event Themed "Project Waste to Wealth"
Also Read: 2nd Cycling Lagos Gets Government Backing, Set To Discover New Talents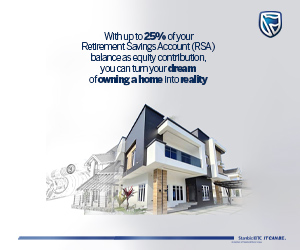 Henkel, a leading German multinational, and global manufacturer of industrial and consumer goods, commemorated the 25th anniversary of Make an Impact on Tomorrow (MIT) Initiative with an inspiring local theme in Nigeria, "Project Waste-to-Wealth".
To successfully deliver this project, Henkel Nigeria partnered with GWETO NGO and the Waste Museum to impact the lives of 100 primary school children in Ibadan, Oyo state. The children were taught to create arts and crafts using recyclable items, fostering creativity while instilling a sense of environmental consciousness. The event took place at several St Michael's Primary schools (1, 3, 5, 7) and Special Basic school in Ibadan, where Henkel Nigeria volunteers gathered to create an engaging and interactive learning experience.
The MIT programme, launched in 1998 for employees and retirees of Henkel has become an occasion for Henkel to mark its commitment to voluntary social engagement as a component of its Corporate Citizenship activities.
Henkel Nigeria's Managing Director Rajat Kaput noted in a statement that Henkel Nigeria firmly believes that investing in education and environmental stewardship at the grassroots will yield long-lasting results.
"As a socially responsible corporate citizen, we recognize the significance of sustainable development and are committed to supporting initiatives that promote environmental consciousness."
whilst strengthening community relationships with local stakeholders and demonstrating our dedication to creating a positive impact beyond our business operations. Through 'Project Waste to Wealth' we hope to inspire these young minds to adopt eco-friendly habits and foster a sustainable future" Rajat noted.
The Assistant Head Teacher at IMG Basic Special School Ibadan, Mrs. Ganiyat Alabi commended the company for consistency in training the children over the years, noting: "This is not the first time Henkel Nigeria is doing an educational training and it is very great for the development of our children, we are very grateful to Henkel for these commitments. This is because these pupils are special children, and they are always eager to practice what they learn."
https://www.henkel.com/company/henkel-brand
Chidera Akwuba, the Transformation Manager and CSR Ambassador for Henkel Nigeria also noted through events like MIT day, Henkel Nigeria strives to create a positive impact, promote sustainability, and empower the younger generation with the necessary skills to build a better future. "Through Project "Waste to Wealth", we aim to inspire and empower the next generation to adopt sustainable practices and take steps towards a greener future" she added.
As one of the first German companies to integrate voluntary social engagement into its core values, Henkel has consistently encouraged its retired and current employees to actively engage in community development projects within their immediate communities. Presently, Henkel's employee's dedication has resulted in over 38 million euros in donations, facilitating more than 17,000 volunteer programs and engaging approximately 10,000 volunteers globally.