Henkel Nigeria appoints key economy and business experts to its Advisory Council
…the company recently welcomed Guy Murray-Bruce, a prominent business leader, as well as Bismark Rewane, an acclaimed economist, to its Advisory Council.
The appointments come in the wake of the company announcing the set-up of its inaugural Advisory Council. Henkel has and continues to aim at being a strong contributor to the Nigerian economy, with the ultimate ambition to produce for Nigerians by Nigerians. The company strives to be at the forefront of supporting government, industry and various communities, and believes that the implementation of this Advisory Council marks a significant milestone for the company in achieving these goals.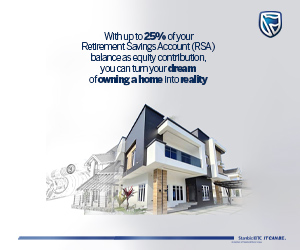 Both Advisors have a strong business acumen and are well-known in Nigeria for their respective areas of expertise.
Guy Murray-Bruce a passionate leader with first class communication skills, and a long track record of successful management. He is educated to a very high level in business administration, with an extensive knowledge of all current economic, social and regulatory issues in the media, communications and entertainment sector. An inspiring and motivational leader, with first-rate interpersonal skills and abilities. He is able to drive performance improvement whilst at the same time delivering growth. Possessing vast managing directorship and CEO experience, he ensures clear objectives are delivered and maintained. A few of his notable positions include President of Silverbird Group, Chairman of the Board Independent Broadcasting Association of Nigeria, National Director Miss Supranational and Special Adviser Entertainment and Tourism Bayelsa state government.
Bismarck Rewane is Managing Director and Chief Executive Officer of Financial Derivatives Company. He has more than 30 years of experience as an economist, banker, and financial analyst. He is a Chartered Member of the Institute of Bankers of England and Wales and a Fellow of the Nigerian Institute of Bankers. He was appointed Chairman of PTAC (Presidential Technical Advisory Committee) on the National Minimum Wage review in 2019. The minimum wage was approved by the National Assembly and the National Council of State and is now a law.
Rajat Kapur, Chairman and Managing Director of Henkel Nigeria, shared that "I am delighted to have such professionally distinguished Nigerians on our Advisory Council. We are confident that we will be able to leverage off of both Bismarck Rewane and Guy Murray-Bruce expertise to make a bigger and more sustainable impact here in Nigeria".
Reacting to his appointment as a member of Henkel Nigeria's Advisory Board, Murray-Bruce said "I am honored to join the Advisory Council of Henkel, a responsible company that I hold in high regard. Their support for youth development and the entertainment sector, which I am also a part of, makes this partnership particularly meaningful to me."
On his part, Rewane added: "I have taken my time to look at the Henkel brand. It's global operations and standards are qualities no analytical mind can ignore. I am there glad to be associated with such a brand and its positive impact on the industry and society in Nigeria."
Henkel Nigeria provides thousands of jobs across the country with an estimated contribution of around 5,000 direct and indirect jobs through an extensive local distributor network. The company generates direct employment for more than 1,000 people in the Ibadan plant. Henkel Nigeria's brands include WAW and Nittol, both market leaders in their category. Henkel Nigeria prides itself in developing sustainable and innovative Nigeria-centric brands, and products that are backed by its global German product quality and reliability standards.
Through this Advisory Board, Henkel reinforces its long-term commitment to social, technological, and economic progress, which is an integral part of its spirit of pioneering innovations for the good of generations.