With a population exceeding 200 million people, Nigeria stands as the most populous country in Africa. This demographic strength, coupled with notable investments in its digital sector, has contributed significantly to positioning it as the largest digital economy on the continent.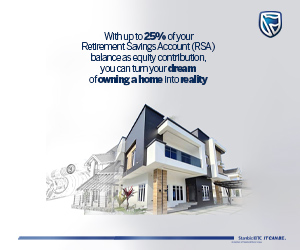 Central to this growth is the Information and Communication Technology (ICT) sector, which contributes about 17.47% to the country's GDP, a statistic reported by the National Bureau of Statistics (NBS), underscoring the substantial impact of the digital industry on Nigeria's overall economic landscape.
Also Read: 2nd Cycling Lagos Gets Government Backing, Set To Discover New Talents
To further catalyze digital transformation and bolster economic expansion, the Federal Government of Nigeria has secured a substantial financial loan of approximately $500 million for a local funding program aimed at bolstering innovation and entrepreneurship within the country's digital sector.
Minister of Communications and Digital Economy, Bosun Tijani, made this announcement during a gathering hosted in Abuja in partnership with the World Bank. According to Tijani, the initiative is strategically aimed at propelling innovation and entrepreneurship within Nigeria's burgeoning digital sector.
He added that the ministry would be collaborating with the Bank of Industry (BOI) to ensure the successful implementation of this local funding initiative and would ensure that those businesses that will benefit are true, real Nigerian businesses, reinforcing the government's dedication to supporting local enterprises.
The initial half a billion dollars marks only the beginning of this local funding initiative. The minister noted that there are efforts underway to attract more investors and increase funding to support local innovators.
The overarching goal of the government is to utilize these financial resources as a means to attract more investments and enhance opportunities for local entrepreneurs.
With these financial resources and a relentless focus on embracing digital advancements by courting investors to make substantial financial commitments to support its homegrown talent, Nigeria is poised to emerge as a significant player in the $3 trillion worldwide digital arena, driving its economic growth, innovation, and prosperity.