Amp spotlight: Ad leaders share best practices for building awareness about their shops, including a balance of paid, owned and earned media.
In an industry as ever-changing and competitive as advertising, reputation-building is key to long-term success. Still, as a popular panel at Ad Age's recent Small Agency Conference in Atlanta pointed out, self-promotion tends to land closer to the bottom of the agency hierarchy of priorities—especially for smaller shops that may not have the same access to networks and resources as their larger counterparts.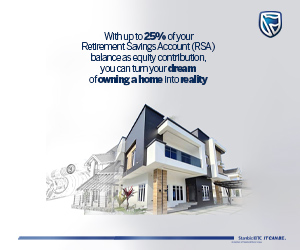 Most agencies need to follow the same recommendations they provide to their clients and dedicate more effort toward marketing themselves. This includes a balance of paid, owned and earned media to build awareness and consideration with potential clients.
From relationship-building to effective in-house processes, the recipe for a successful marketing strategy looks a bit different for every shop, but some universal principles apply. We turned to industry pros to hear what works for them, what keeps their teams motivated and what has done the most to help win new business.
Making marketing a priority
One thing is true for a great many agencies: The talent needed to spread the word about their work is already in their own backyard (or cafeteria). For many, it's just a matter of taking steps to get those teams working not just for clients' business but for their own.
"Here's my biggest piece of advice: Make agency marketing an intrinsic part of your team's routine and your company's culture," said Mariah Haberman, VP and communications director at Barkley. "Integrating self-promotion into daily operations and making it a natural part of the team's responsibilities is the only way marketing your agency gets prioritized."
Haberman also recommended keeping in close communication with client PR teams, who will be equally as motivated to secure good coverage, as well as prioritizing awards and speaking engagements and amplifying stories, not just about work product but work culture.
"These storylines are often differentiators, so don't let them fly under the radar," she said, adding that employees can often be your best advocates. "You win inside to win outside, and I think agencies often overlook the potency of their own team members as the agency's biggest fans and authentic believers."
For others, it's a simple mindset shift to make self-promotion an internal priority, and making the process as enjoyable as the outcome.
"At Curiosity, sales and marketing work together and we act as our own client, allowing our integrated team to do work they believe in, which is fueling our social and PR efforts with consistently thoughtful ideas and activations," said Christian Jaekle, the Cincinnati-based agency's marketing director. He highlighted a recent internal project consisting of a 10-minute spoof of the YouTube show "Hot Ones," which features chatting and noshing on spicy chicken wings.
"Within an hour, we received tons of new subscribers and a glowing email from one of our biggest clients, all for downing hot wings on camera," he marveled. "Our philosophy is that when you have smart work and an outstanding culture, not everything has to be so serious. Make things you like, and the right clients, talent and PR opportunities will show up."
Engaging a professional is the ideal complement, helping agencies develop their reputation and expand their client bases. In the same way advertisers might recommend PR consultation for clients, those same resources could help paint the right picture about their own businesses.
"We don't see ourselves the way the industry does, let alone reporters who are exposed to everyone's ideas and pitches," said Dan Eisenberg, chief marketing officer at Blue Chip. "Engage a professional and let them guide you in what stories you try to tell and who you try to get to tell them. We can't bet our reputation solely on creative campaigns because we don't have a newsworthy one every month."
At Blue Chip, earned media is organized into three categories—work, wisdom and wins. "By taking this tack with a PR consultant, we've gained significant coverage for more than 25 different stories over the past three years," Eisenberg said. "These placements have gained the attention of clients, increased our searchability and boosted agency morale."
Relationships are everything
Attracting and retaining clients is in large part a relationship game, but the same goes for the PR connections that help expand existing networks and attract new opportunities. In the fiercely competitive world of small agencies, success often hinges on the strength of the principals' relationships and the holy grail of referrals that come along with them.
"Consistently delivering quality work for clients is crucial to build these relationships, but that's still only half the battle," said Sam Zises, CEO at [L]earned Media. "To stay top of mind among clients, prospects and referral sources it's important to leverage both press exposure and content marketing across all of your agency's owned and earned media channels. From thought-leadership blogs, email newsletters and social media posts to case studies, media mentions and featured work, it could easily be a full-time gig keeping up—and many agencies employ such a person in such a role."
Putting time and effort into making and maintaining connections is critical, said Britt Fero, principal at PB&.
"Build relationships," she said. "Get to know journalists who cover the verticals you serve and agencies like yours. Take the time to do an intro call or just say Hi. Offer to write a byline or float ideas by them to see if they'd be interested in your writing something for them. Often publications could use the extra help, or are thinking about different subjects where you might be able to offer even just a quote."
Fero advises advertisers to tailor their outreach to each reporter or editor, being mindful of why they might be interested and what angle might work. "Be selective in who you approach and don't become the 'work spammer.' If you can, invest in a partner to help. Even agencies need agencies sometimes," she noted.
For agencies without in-house PR experts, those partners could be the difference between landing coverage or landing in a reporter's trash box. The most important thing for marketing agencies to remember when conducting PR is that it is different from marketing; PR needs to tell a greater story and showcase the expertise, culture and values of your company, rather than boasting about your marketing metrics and how great you are.
"To consistently secure press coverage, agencies should prioritize building relationships with reporters in their industry and stay informed about current trends," said Amanda Grover, public relations coordinator at HireInfluence. "When a relevant news story breaks, agencies can proactively reach out to journalists in their network to share their insights and perspectives."
Grover also recommended being more strategic with the type of coverage agencies aim to get based on specific goals—going for trade publications, for instance, if a particular industry is of interest.
Nourishing your networks
Ultimately, long-term relationship-building helps nourish the kinds of networks that are crucial for keeping businesses healthy in 2023. In an increasingly interconnected world, the most impactful agencies recognize that marketing isn't just about promoting a product or service, but rather about fostering a community and nurturing its growth.
For example, Adrian Owen Jones, chief growth officer at Baton Rouge, Louisiana-based ThreeSixtyEight, noted that the agency launched Assembly Required, an event series that aims to make the city the "Creative Capital of the South" by building strong networks.
"We have put our energy into making our community stronger and more resilient," she said. "This approach doesn't just win business; it builds lasting relationships and contributes to a legacy of positive change. It's not merely about getting your name out there, but about weaving your brand into the fabric of the community in meaningful, actionable ways."
Strong branding is key
When it comes to PR, stories matter. In the same way that agencies work to communicate what makes their clients great, a strong sense of what your agency is and what makes it worth caring about makes a difference.
"In the current climate, it has never been more important to not just say what you can do, but show it," said Julia Linehan, founder and CEO at The Digital Voice, who recommends employing a mix of social, blogs, news, thought leadership, comments and carousels.
"Agencies must make it super clear what they do and where they shine," she said. "If you want to hit the press with a compelling news story, make the headline pop. Think about what results will really mean something to potential new clients, the challenges that exist and how working with you can overcome them. Have you got a case study that bucks the trend? Do you have a partnership to shout about that will make other companies sit up and notice you? Above all else, be true to you. Less spin, more real."
[L]earned Media's Zises shared a similar insight, speaking to the need for a compelling narrative and one that's different from the other players in your field.
"A strong brand identity is paramount to ensure there is a clear differentiator when a new business opportunity emerges," he said. "It means defining a unique value proposition that sets your agency apart. Among the important elements is to be in a specialized niche, offer groundbreaking services or have a distinct and appealing company culture that resonates with your target audience."
Being unique, but real
For Young Hero, a Gen Z-driven creator studio representing an interdisciplinary mix of talent, telling a unique story means staying true to what the studio represents, and finding the right people to draw attention to their work.
"In our experience, the key has been consistency in our values, having a unique agency model and making sure we work with great brand partners that would want to advocate for our hard work," said Roberto Max Salas, the studio's president and co-founder.
Good marketing for agencies follows the same guiding principles as every other industry: putting out content that resonates with the right audiences while delivering something of true value.
"Meaningful agency marketing provides both clients and the press with the content that inspires, educates and informs, to keep audiences abreast of the latest trends," said Erica Coates, president at Mocean. "The entire industry is always looking for new strategies that will resonate as well as deliver results. For creative agencies like ourselves, publicizing successful campaigns while sharing what led to that success is crucial for attracting new business. But it's also important to share great work to support our industry as a whole through shared learnings."
About
Amp is a platform that's integrated with Ad Age and Ad Age Creativity, allowing you to leverage our editorial credibility while showcasing your expertise, accolades and campaigns. For more information visit our FAQ page. Not an Ad Age Amp member? Find your page and claim it today.
Source: Ad Age