Honeywell Group (HGL), a leading investment holding company, has announced the appointment of its Chief Financial Officer, Kemi Adeoye, to the board of Ikeja Hotel Plc as a non-executive director. The announcement was made by the company in a statement released on May 12, 2023.
As a member of the board, Kemi Adeoye, who has 20 years of professional experience spanning finance, accounting, and corporate treasury management, "will play a crucial role in representing HGL's interest in the company and ensuring continued value creation for stakeholders."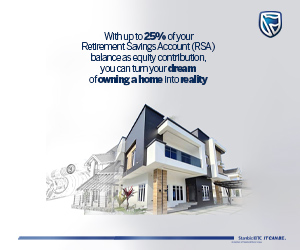 Commenting on the appointment, Kemi Adeoye said: "I thank the Board of Ikeja Hotel Plc for this appointment. I'm looking forward to joining the Board in steering the long-term strategy focused on providing first-class international hotel development and management services in the hospitality and tourism industry, while contributing effectively to the socio-economic development of Nigeria."
The appointment aligns with HGL's investment philosophy, which is driven by the mandate to create sustainable value that transcends generations. Since its establishment, HGL has been committed to building and investing in great businesses that deliver enduring value and improve lives. It has significantly contributed to various areas of the economy—technology, real estate, energy, infrastructure, and financial services. The company continues to solidify its track record of identifying and capitalising on attractive opportunities which have led to its expansion from a food trading company in 1972 to a family-owned investment holding company.
Prime examples of these are investments in real estate such as West Africa's first Trampoline Park and Recreation Centre, Upbeat Recreation Centre, Lekki, and popular hotel, Radisson Blu Anchorage, Victoria Island. Other investments include residential properties such as Atlantic Boulevard, Kara Residence, and Lightwell Garden Estate, through Honeywell Group's portfolio company, Uraga Real Estate.
In the area of engineering, procurement, and construction services to the oil and gas sectors, the company continues to service some of the country's biggest oil companies.
Adeoye's appointment is due to be ratified by shareholders at Ikeja Hotel Plc's upcoming Annual General Meeting scheduled to hold on July 26, 2023. Ngozi Edozien, Founder and Managing Director of InVivo Partners Ltd, was also appointed as a non-executive director to the board of Ikeja Hotel Plc.