Moving to a new country can be both exciting and overwhelming, one of the most stress-inducing aspects of emigrating can be packing up your home. An international move requires far more planning and preparation than a domestic move including the decision around which relocation service provider you can use to transport your prized possessions to a new country. This article unpacks the details of packing to emigrate.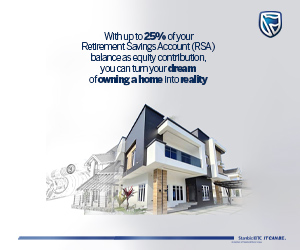 Central to ensuring you make the most cost-effective choices for your international move is how you will package and transport your possessions to your new home. How do you decide between taking a cube or a full container load (FCL) which refers to 20-foot container (6m long) or 40-foot container (12m long)? Both have their advantages and disadvantages, in this article, we will focus on the benefits of a cube.
Size counts when emigrating
Once you know which country you are moving to start researching the size of homes in your destination country. South African homes tend to be a lot larger than homes in Europe for example, so that six-seater L-shaped sofa and your 600-litre double door fridge are likely to be too big to fit into a standard home abroad eliminating the need for shipping your entire household.
A cube or groupage is the perfect fit if you have decided not to take all your household possessions. Essentially, you will be sharing a container with other people moving to similar international locations using your relocation service provider (each customer's possessions are packed into separate cubes which are clearly market). Consolidating several customers' cubes into one shipping container, means you pay only for the volume you need – far cheaper than airfreight or a direct LCL (less-than-container load service) but with the same level of service, convenience, and security as a FCL.
But what can you fit inside these large wooden boxes with a volume of 10 cubic metres? They are a lot more spacious than you realise and can accommodate items of furniture such as an end table, small chair, a disassembled baby crib, or medium-sized television, medium-sized dresser, small- or medium-sized bed. Ten cubic meters would not accommodate large items of furniture such as a sofa, king-sized bed, large dresser or crockery display cabinet.
Cost efficiency
Most corporates offer a moving allowance which emigrants need to use to cover air fares, removal costs, housing etc. One of the biggest advantages of using a cube is that it is often more cost-effective than using a container. When you use a container, you are essentially renting the entire container, regardless of how much space you use. This can be expensive, especially if you are not transporting a large volume of belongings. A cube, on the other hand, is usually smaller and more customizable, allowing you to pay only for the space you need.
It is also important to carry out a replacement costing exercise in terms of buying new furniture when you arrive versus taking some of your signature pieces and appliances. This will ensure you don't ship items unnecessarily.
Embrace technology
Technology has made getting a quote for your international move simple, and convenient. It can be as simple as booking a consultative video call and showing the consultant the items you want to move as you walk through your home. Within a few days, you will receive a tailored service proposal which is far quicker and more flexible than a traditional in-home consultation, but you still enjoy all the benefits of getting support from a relocation consultant.
Packing up
This will likely come as a relief to most people, for insurance purposes your relocation service provider will have to pack all of these items and load them into the container for you. Not only does this mean one less action on your (very long) to-do list, but it also means customs clearance in your country of destination will go smoothly too. Once the cube is packed, it can be transported directly to the port for loading onto the ship, eliminating the need for additional transportation.
Safe as houses
Cubes are also known for their security. They are constructed from sturdy wood and are designed to withstand the rigors of international shipping. They are also often equipped with security seals, which help to prevent unauthorized access during transport. Additionally, because your experienced relocation service provider packs the cube, you can be confident that your belongings are being handled with care.
Essential Tips for Packing a Container for International Move
1. Research your new country's customs regulations: Different countries have different customs regulations when it comes to importing goods. Before you start packing, research what you can and cannot bring into your new country. Some countries may have restrictions on certain items such as food, plants, or electronics.
2. Declutter before you pack: Get rid of any items you haven't used or worn in the last six months. This will not only help you with the moving process but also allow you and your family to process the fact that you are moving. It's difficult to declutter with small children, so do it when the time is right. Decluttering will help you arrive in your new country organized and with only the items you need and cherish.
3. Label boxes and make lists of contents: There is nothing worse than not being able to find that one particular item you need urgently when you are unpacking. Creating a system of numbering the boxes then listing all the contents in a document which you can refer to once you start unpacking will make a massive difference in getting organised on the other side.
4. Don't bring appliances: Most appliances won't be compatible with the voltage output in your new country or may be too large. Give them away or sell them, but don't bring them. In some countries rental properties include all electrical appliances.
5. Bring your own linen: Bring the linen you have and love but note that the sizing differs in different countries. If you plan to buy new duvets in your new country, your current duvet covers will not fit correctly. It's also common to buy sheet sets instead of duvets in some countries.
6. Hindsight is 20/20 vision: Seek the the advice of people who have moved to the country you have chosen to settle in. They will be able to tell you exactly what to take and what not to take.
Research, being organised and well-prepared are the keys to a less stressful international move; but hiring a professional moving company with the expertise and resources that specialises in international moves ensures that your belongings arrive safely at your new home. With the right mindset and preparation, moving to a new country can be the adventure of a lifetime.