Leading integrated payments and digital commerce company, Interswitch, has announced that it will support Google Pay on its Interswitch Payment Gateway (IPG) platform. According to a press release, the initiative will enable businesses and individuals in Nigeria to benefit from the simlicity nd security of contactless payments and digital storage, thus aligning with the global trend towards more streamlined transactions.
Also Read: 2nd Cycling Lagos Gets Government Backing, Set To Discover New Talents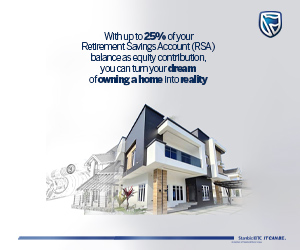 The statement said: "Merchants can now store payment details within Google Wallet. This integration facilitates a smoother checkout process on the Interswitch platform, heightening the user experience. Additionally, the collaboration enables the acceptance of international cards on the Interswitch Payment Gateway, positioning businesses to seamlessly cater to a broader international clientele.
"Utilising Google Pay on the Interswitch platform ensures safer transactions fortified by advanced security measures. This includes industrystandard tokenisation where transactions utilise a virtual card number, adding an extra layer of protection against potential fraud. And in cases of misplaced devices, users can quickly safeguard their information using the 'Find my device' function." Commenting on the initiative, Muyiwa Asagba, Managing Director, Digital Commerce & Merchant Acquiring at Interswitch, said: "We are proud to align with Google Pay, as it exemplifies our commitment to delivering cutting-edge payment solutions that facilitate seamless transactions for businesses and their customers.
https://www.interswitchgroup.com/
By integrating Google Pay into our Payment Gateway, we are empowering businesses to harness the potential of a global customer base while ensuring secure and reliable payments." Also commenting, Jenny Cheng, Vice President and General Manager, Google Wallet, said: "Google Pay provides a fast, easy, and safe way for users in more than 70 countries and territories to pay with their Android phone or Wear OS device. Users can simply add their debit and credit cards to the Google Wallet app and feel confident that their financial information is safe and secure when they're making a purchase or catching a train."