Forget carrying a foldable smartphone that opens to a tablet to keep yourself entertained while traveling. Heck, forget carrying a tablet.
LG's latest product, the StanbyMe Go, is a briefcase that houses a portable TV inside. Imagine the look on the faces of those sitting next to you on the subway when you plop the StanbyMe Go on your lap and open it up to reveal a 27-inch touchscreen, complete with built-in battery power and speakers.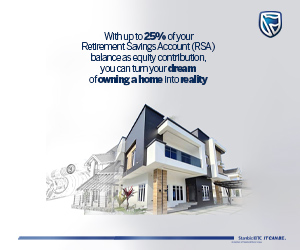 It's such a wild idea that it just might work.
The LG StanbyMe Go packs a 27-inch touchscreen — complete with all the streaming apps you need — into a briefcase-like design that's ideal for the road.
Also Read: 2nd Cycling Lagos Gets Government Backing, Set To Discover New Talents
LG is currently taking preorders for the $1,000 StanbyMe Go, which will start shipping later this month. If you order through Aug. 27, you'll get a free LG XBoom 360 Bluetooth speaker, which is normally priced at $300.
The StanbyMe Go truly looks like a briefcase, complete with two clips to hold it shut and a carrying handle. The hard-shell case should help protect all of the hardware inside the housing too.
Judging by the pictures, it doesn't look like there's any spare room to carry anything else — this is strictly a briefcase dedicated to keeping you entertained.
After opening the case, you're immediately greeted by the 27-inch 1080p LED touchscreen. There's an arm that raises up and out of the briefcase, putting the screen on full display at your desired height and angle. You can even turn the screen from landscape to portrait mode.
The StanbyMe Go is powered by LG's WebOS platform, meaning you can install apps and stream via a Wi-Fi connection without the need for another streaming device.
The case has 20W speakers with support for Dolby Atmos built into it, which should be plenty loud enough to fill up the immediate area around it, such as a campsite, a backyard movie night or even a tailgate party.
You can use the built-in HDMI port or wirelessly share content to the StanbyMe Go via AirPlay and Bluetooth.
Depending on how you plan on using the StanbyMe Go, battery life may be a letdown. According to LG, the StanbyMe Go will last up to three hours on a single charge.
Not everyone needs a $1,000 portable TV, but LG's StanbyMe Go just looks fun, doesn't it? If you're interested, LG is taking preorders for the StanbyMe Go right now, with deliveries starting at the end of the month.