Renowned marketing professional, Emmanuel Agu has obtained a Doctor of Philosophy (PhD) from Babcock University, Ogun State, Nigeria.
He bagged the degree at the convocation ceremony held at the University's stadium on Sunday 30th July 2023 where he also bagged the Senior Vice-President Prize as the candidate with the highest Doctoral Cumulative Gradient Point Average (CGPA) of 4.72.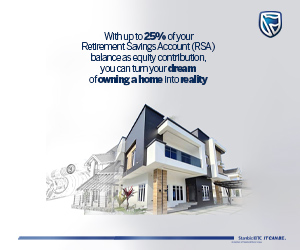 As stated in the convocation ceremony brochure, the Senior Vice-President Prize is under the 2023 Babcock University (BU) Graduation University Prizes and Awards. It is given to the graduating student with the overall best performance at the undergraduate program and Postgraduate level.
Philip Ngozi Nancy with a CGPA of 4.95 and Akinrinsoye Oluwatayo with a CGPA of 4.51 emerged as overall best students for full-time and part-time respectively while Olorunniyi Shola Blessing emerged as overall best in Masters with a CGPA of 4.76.
Noteworthy, Agu emerged as the candidate with the overall highest CGPA from a total of 164 PhD students from about 19 departments.
A total of 2,648 students graduated during the university's 21st undergraduate and 12th postgraduate convocation.
Agu has over 20 years of experience across Consulting, Banking, and FMCGs (Diageo, Heineken, and Jotna Group). A well-rounded Business and Commercial Leader with a strong track record in business strategy, brand communication/experiential strategy, portfolio commercialization, insight generation that has delivered strong ROI on cutting-edge innovations, and high-performing team leadership. Skilled in regional/national communication and local insight generation that delivers strong brand growth. Vast experience in cause marketing. Very knowledgeable about the Nigerian/African consumer space, their habits, and attitudes toward brands.
Agu has successfully steered and managed over 20 brands in the Nigerian marketing landscape in the last two decades. A brand turnaround expert with a sound creative skill set, strategic know-how, street-level credibility, and execution excellence. Agu has long metamorphosed from not only building brands to providing strategic imperatives that have grown businesses. A multiple award winner who has just been bestowed with the Outstanding Marketing Personality of the Year 2020 and Marketing Director of the Year 2020 by Marketing Edge Magazine and Brand Communicator Magazine respectively.
Strong Marketing Communication professional with an MBA in Marketing Management and MSc in Media and Marketing Communication from the Lagos State University and Pan Atlantic University Lekki respectively. A certified Management Consultant (CMC) and a member of the body of fellows of the National Institute of Marketing of Nigeria (FNIMN), Institute of Professional Managers & Administrators (FIPMA), and Institute of Management Consultants (FIMC).