The MMA SA has established a Development Board in order to drive the growth and empowerment of younger leaders in the digital marketing space.
The creation of the Development Board is part of the MMA SA's plan to nurture emerging marketing talent and providing them with a platform to excel in a dynamic industry. This is a country specific project, with South Africa the first member country of the MMA to create a youth-specific board.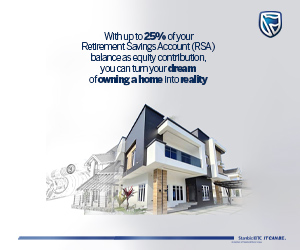 Vincent Maher, Chairperson of the MMA SA, states the Development Board will serve as a catalyst for innovation, collaboration and progress within the industry. "By investing in the next generation of marketing professionals, we can ensure a vibrant and prosperous future for this important sector in South Africa. Through a platform that allows emerging talent to shine, the MMA believes we can collectively shape the future of marketing in South Africa," he says.
Board Membership and Mentorship
Each Development Board member was nominated by a current member of the MMA SA Board, with 17 members currently serving. Development Board members are 35-years and younger, with typical experience of 5-7 years in their industry.
The tenure of each Development Board member is one year, with the first meeting scheduled for Thursday, 15 June 2023, the day before Youth Day. The first order of business will be to elect a chairperson, who will serve for a six-month period.
Importantly, members of the Development Board will be paired with MMA SA board members from a different industry for mentorship purposes. For example, a Development Board member from the media space is set to be partnered with a board member from the banking industry.
"One of the big strengths of MMA SA is the relationships and networking established between people across industries. This mentorship programme will provide valuable guidance, insights, and professional development opportunities for the young leaders, helping them reach their full potential," Maher notes.
Responsibilities of Development Board
The responsibilities of the Development Board will be multifaceted and geared towards empowering young leaders in the digital marketing field. These responsibilities include:
Ideation: Encouraging creative thinking and brainstorming sessions to foster new ideas and youth-based initiatives within the MMA SA.
Discussion of mid-level issues: Facilitating open dialogue about challenges and opportunities specific to mid-level operation in marketing organisations, with the aim of finding effective solutions and sharing best practices.
Making MMA Global research relevant: Exploring new ways to make MMA research accessible and applicable to a younger marketing audience, ensuring it remains a valuable resource for all.
Network building: Facilitating meaningful connections and relationships among Development Board members to enhance collaboration and promote mutual growth across industries.
Special projects: Undertaking innovative projects to showcase the capabilities and potential of young marketers. For example, driving initiatives around the tenth MMA SA Smarties Awards this year.
Maher is excited about the prospect of the Development Board and what its members can bring to the table. "The digital marketing space is changing at a considerable pace and an organisation such as the MMA SA cannot afford to fall behind current trends. I believe the input and initiatives from the Development Board will contribute not only to the MMA SA's continued success and relevance in future, but also to the growth and progress of the South African marketing space as a whole," Maher concludes.