A Nigerian Software Academy, Tezza, and Accra Institute of Technology (AIT) from Ghana are in talks for a partnership to train more people from both countries to address the digital skills shortage in Africa.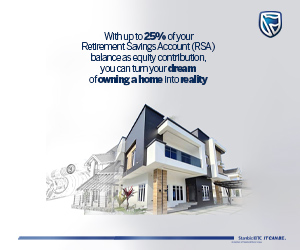 The partnership is also expected to foster knowledge and talent exchange, research advancements, and cultural understanding between the two institutions.
Also Read: 2nd Cycling Lagos Gets Government Backing, Set To Discover New Talents
According to a statement from Tezza, the partnership discussion began during a recent visit of President of the AIT, Prof. Clement Dzidonu, to Nigeria.
Prof. Dzidonu was said to have described the academy as a fitting model for instilling industry-required skills into young people, especially graduates of tertiary institutions who are often not well-kitted by their academic background to the relentlessly changing dynamics of the workplace.
Creating job opportunities
 Speaking after a facility tour of the academy in Lagos, the Prof. said a partnership could open opportunities for the two organizations in both countries leading to internships, job opportunities for students and graduates as well as industry-sponsored projects to address one of the growing challenges on the continent for closing knowledge gaps and nurturing highly skilled IT professionals across sectors.
Dzidonu, a professor of Computer Science, expressed keen interest in introducing a Tezza initiative in Accra, while laying the groundwork for a potential partnership with Tezza Academy in a way that allows AIT to leverage its well-regarded status and vast network in Ghana to facilitate placements for program graduates.
"AIT will, among other things, explore a Ghanaian Immersive Program in Accra with the same class size as Tezza Academy's current cohort; and work out placement facilitation in recognition of the challenges faced by university-taught programs in engaging graduates.
"The strategic alliance aims to connect the brightest talents from various universities in Ghana to Tezza Academy's immersive program, ensuring career pathways for young professionals.
 "This exchange program could further promote cultural diversity and provide students with a broader perspective on technology and innovation in different contexts within Ghana and Nigeria," Dzidonu explained.
Managing Partner at Tezza Academy, Jide Modele, said the collaboration also envisions providing entrepreneurship support for student entrepreneurs to strengthen the development of startup incubation programs and access to funding opportunities for innovative projects.
Addressing brain-drain
According to him, "the academy is committed to tackling the drain of highly skilled IT professionals, locally referred to as the 'japa syndrome' by "discovering, equipping, and training self-motivated youths in conjunction with our global partners in specialized IT disciplines.
"By retaining talented individuals and providing them with cutting-edge IT skills and opportunities, the Academy seeks to transform the brain drain into brain gain thus contributing significantly to Nigeria's Global Value Chains (GVCs) as an important human capital export nation." 
He disclosed that Tezza Academy offers free tuition and residency programs, empowering young Nigerians with high-end IT skills and ensuring job placements upon completion of a three-month intensive training.