The Consul General of the United States Consulate, William Stevens has revealed that U.S streaming services has invested over $80 million in Nigeria's creative sector in the last two years.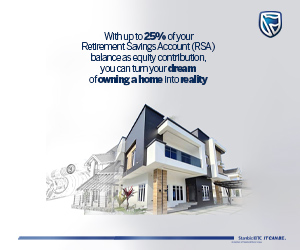 Stevens disclosed this during the Africa Social Impact Summit themed; Global Vision, Local Action: Repositioning the African Development Ecosystem for Sustainable Outcomes which was organized by Sterling One Foundation and United Nations, Nigeria in Lagos on Thursday.
Whilst stating that Nigerians in Diaspora as the most successful people as regards income and education levels, Stevens noted that the ties between U.S and Nigeria are strong and can be stronger under the present administration in order to attract more investments in different sectors of the economy.
He disclosed that through the African Growth and Opportunity Act (AGOA), Nigeria has continued to enjoy preferential trade access to the U.S by exporting its goods without reciprocal trade and requirements. According to him, AGOA has facilitated a staggering $1 trillion in trade between the African continent and the U.S since its inception in 2000.
Also Read: 2nd Cycling Lagos Gets Government Backing, Set To Discover New Talents
Stevens further explained that people to people connections are what foster trade which in turn fosters connections and respect. He said, "I am a huge believer in the power of culture to build trade. Nollywood allows you to tell your story to the world. Of course, there has been a big export component, American streaming services have invested over $80 million into the creative sector in the last two years here in Nigeria.
It is incredible and we know that no economic vision will be possible without the active participation of women and youths. We at the United States Government are committed to promoting gender equality, women and youth participation".
He noted that stability is a core element of economic growth, stating that the U.S is ready to work with the present administration to address the security constraints currently bedeviling the economy.
https://ng.usembassy.gov/carrington-youth-fellowship-expands-to-8-states-as-u-s-consulate-welcomes-65-new-fellows/
Stevens added that Nigeria has some of the best laws and has made commitments to combating climate change. "We are committed to Nigeria's success in this and working together to help her achieve its energy and climate goals".