The Alakemta Orile Kemta in Odeda Local Government Area of Ogun State Oba Dr. Adetokunbo Tejuosho has called on all Nigerian citizens to be calm and eschew any act that can lead to breakdown of law and order.
Also Read: 2nd Cycling Lagos Gets Government Backing, Set To Discover New Talents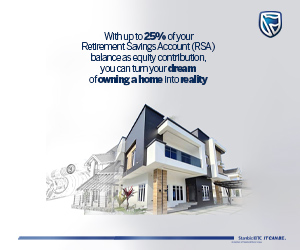 The revered monarch expressed confidence in the judiciary through a statement released on Tuesday by his Chief Press Secretary Ayotunde Ogundiran where he advice every citizens to be calm and allow the tribunal to lead the nation to a point of greatness through a due judicial process.
Kabiyesi in his statement said that the Judiciary's integrity is on test and that he is of great opinion that they (Judiciary) will not fail the Nation. He appealed to all Nigerians especially the youths to be calm and peaceful 
He maintained that while we all await the verdict on Wednesday, we should remain committed to democratic ethos in a peaceful manner and be law abiding. The youth should not allow themselves to be used as a weapon to gain political grounds of strength by the few bad political figures and gods who are not up to 30% 
These few bad Politicians use means of violence as part and parcel of a broader epidemic that has devastated the lives of tens of thousands of Nigerians especially the youths by offering crumbs for intercommunal clashes that were not overtly political in nature whereas dividing Nigerians against one another along ethnic and religious base
We have had elections with either regularities or irregularities, all parties have played their roles and now we are before the tribunal, which the process has been on for over ninety days we should allow the Judiciary to give us the verdict and also accept whatever that comes out on Wednesday as the act and will of the gods.
We still have the appeal and supreme process to go through, so whatsoever that is given to us through the tribunal verdict should not divide us rather to unite and encourage us the more.
The Monarch advised all Nigerians not to entertain any form of tension and urge the people to remain calm and be steadfast in prayers.