Okhma Global and African Business Coalition for Health (ABCHealth) have signed a partnership to develop the 'Made to Live Africa Expo 2023'.
This was made known at the signing of the Memorandum of Understanding (MoU), which took place in Lagos recently.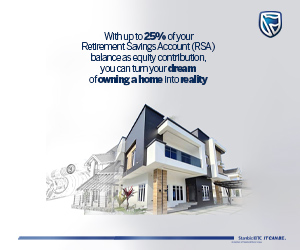 According to Okhma Global management, the aim of this partnership is premised on the belief that Africans have the right to good health and wellbeing and can live healthy lives. The Expo will be held at the Livespot Event center in Lagos in November 2023.
Mary Ephraim Egbas, CEO Okhma Global in a statement stated that Made to Live Africa Expo is a health, wellness and fitness expo that will bring medical practitioners, hospital representatives, wellness experts, nutrition experts, health entrepreneurs, health influencers, fitness experts and corporate individuals.
The expo will also feature natural food experts, therapists, wellbeing and lifestyle businesses and members of the public for three days to educate, engage and inspire each other on living well and making healthy choices.
She said, "The project is poised to address the need to create a new orientation and perception of health. The expo is set to have various segments that leave attendees with various segments that leave attendees with various options that are both educational and inspiring; from seven districts Medlive, fitness district, therapy center, lifestyle corner and wellness zone to the conference and masterclass segments to the fitness festivals. In these divisions above, we aim to ensure all aspects of health are exposed and understood."
The theme for the expo is 'Investing in a healthier you'.
While speaking at the signing meeting, Dr. Mories Atoki, CEO, ABCHealth said, "Achieving universal health coverage in Africa is not a myth. Approaching the issues of health differently is pertinent and expedient for Africa's Health and this is what the 'Made to Live Africa Expo' is all about."
ABCHealth has, over the years and through its founders -Aliko Dangote and Aigboje-Aig Imoukhuede, stressed the link between a healthy population and economic security. Multiple research shows the focus has been communicable diseases leaving the continent wide open in the specter of non- communicable diseases, a reality that gets pronounced more now than ever amongst African's workforce.
 She stressed further that through partnership and collaborations, like this one between the coalition and Okhma global, ABCHealth continues to lead actions designed to impact positively on Africa's health and its healthcare industry and economy at large by engaging every stakeholder in the continent's public and private sectors with one focus which is to coalesce resources in order to ensure to improved health outcomes across the continent.