Olu Akanmu has stepped down as the Co-Chief Executive Officer (Co-CEO) and President of Opay Nigeria. He announced this on his social media handles on Monday, 31 July, 2023.
Mr. Akanmu was Executive Director for Retail Banking at FCMB for more than eight years before he was appointed President, OPay Nigeria in 2021.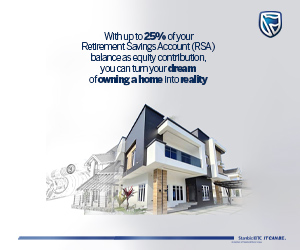 He is an experienced commercial leader with an unusual diversity of experience in consumer goods, manufacturing, healthcare, telecommunications, financial services, and Fintech at very senior levels with successful track records. A deep wealth of cross-industry innovative experience is invaluable in providing strong strategic leadership to organizations.
He has a successful track record at executive (C) levels in both telecommunications and financial services industries is invaluable in providing strategic leadership to businesses at the convergence of both and similar industries.
Also Read: 2nd Cycling Lagos Gets Government Backing, Set To Discover New Talents
Mr. Akanmu was also the Chief Marketing Officer at Airtel Nigeria with the responsibility to lead commercial strategy and achieve revenue targets of more than USD 1.5 billion annually? He was the Managing Director/ CEO- Retail Banking at former BankPHB.
Start-up experience at MTN-Nigeria played a critical role in the phenomenal growth of MTN-Nigeria to a network in excess of ten million subscribers in its first five years. He was the Chief Architect of the phenomenal success of the MTN brand and consumer marketing strategy in Nigeria, a key reason for the legacy advantage and out-performance of MTN among its peers in the Nigerian telecommunications industry.
A multi-industry retail and consumer business expert, Akanmu has shown consistent strong adaptive skills to cross to new territories/industry contexts and deliver excellent results. A thought leader in Strategy, Marketing, and Management whose articles and pubic presentations are highly-sought in the consumer business community.
Commenting on his LinkedIn, he wrote: "MOVING ON: End of a Chapter. Moving on to New Ones: My Gratitude to all my colleagues at Opay for the good work we did together in deepening financial inclusion in Nigeria, ensuring that fewer and fewer number of our people are left behind in partaking out of the opportunities of the digital financial system. Many thanks also to all our ecosystem partners and enablers who complemented us, without which we would not have been able to deliver on the lofty mission of OPay which is to "deepen financial inclusion through technology ". Yet there is still so much to be done collectively by us all to ensure that no one is left behind by the modern digital financial system.
"The lesson of the cashless or limited cash period earlier in the year is that millions are not yet included despite the progress we have made collectively as an ecosystem. For the Nigeria Fintech community, the imperative of ensuring that we serve not only the banked and underserved, but also the completely excluded which still represents at least 45% of our people should be our collective and greater patriotic mission, complementing the historic efforts of traditional players. Collaborations, public-private partnerships, and more deliberate coordination at the digital public infrastructure (#dpi) ecosystem layers, would be critical to ensure we succeed in doing the next heavy lifting to extend the digital financial rail to the next 20 million…"
"The good work of a more inclusive society where everyone can fulfill their God-given potential and prosperity becomes more widely shared continues….."