In Osogbo, Osun State, Guinness Nigeria, through Orijin, has once again demonstrated its unwavering commitment to empowering the indigenous Youths of Osogbo through the annual Grant presentation program at this year's Osun Osogbo festival.
For the third consecutive year, the renowned brand has donated a sum of ₦4,000,000, in continuation of its mission to champion the transformative power of our Naija roots.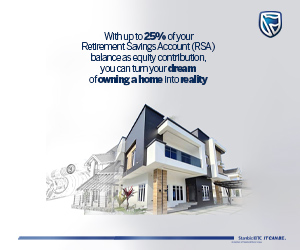 The Grant presentation, which commenced in 2021 in honour of the annual Osun Osogbo Festival, has since seen Orijin roll out a total of ₦12 million as part of its partnership with the Palace of Osogbo for this widely celebrated festival.
The grant primarily focuses on empowering youths involved in various indigenous skills such as Tie & Die Adire-making, Ofi weaving, Local tools & equipment making, basket weaving, Blacksmithing, farming, and other crafts. By targeting these traditional artisanal crafts, Orijin aims to enhance employment in Osogbo and provide crucial support to the youth involved in preserving their cultural heritage.
Speaking on the grant, Uche Onwudiwe, Marketing Manager, Mainstream Spirits & RTS, Guinness Nigeria PLC, expressed his enthusiasm for this year's Osun Osogbo festival and the impact of empowering 40 indigenous youths with ₦4,000,000 to support their businesses.
Also Read: 2nd Cycling Lagos Gets Government Backing, Set To Discover New Talents
He stated, "This fills us with sincere excitement. At Guinness Nigeria, we are dedicated to nurturing pride in the heritage of our consumers, encouraging them to embrace their roots as a source of Inspiration that propels them to achieve their dreams. Beyond financial support, we will connect these young entrepreneurs with Guinness' vast supply chain, fostering partnerships and unlocking their extraordinary potential."
hanking Orijin, the Ataoja of Osogbo, Oba Jimoh Olanipekun said: "We are immensely grateful to Orijin for their unwavering support and commitment to empowering the indigenous youths of Osogbo. The grant is a testament to their dedication in preserving our cultural heritage and promoting pride in our roots. The impact of this initiative on our community is immeasurable, and we extend our heartfelt appreciation to the entire Orijin Nigeria team for fostering transformative growth and providing opportunities for our youths to flourish".
As the Osun-Osogbo Festival continues to celebrate the rich cultural heritage of Nigeria, Guinness Nigeria, through Orijin, remains steadfast in its commitment to empowering Nigerian youth and encouraging them to be deeply rooted and proud of their heritage. The brand's investment in the Grant presentation program reflects its dedication to creating a positive impact on the community and fostering sustainable growth for the future.
https://www.guinness-nigeria.com/
Follow Orijin, on social media @OrijinNigeria on Facebook and @Orijin_Nigeria on Instagram for more information about orijinal festivals.