P&A Fabricators has emerged as Standard Bank Client of the Year – Larger Enterprise.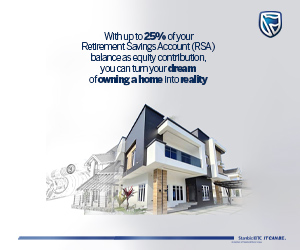 The company scooped the Standard Bank KZN Top Business category which celebrates a larger enterprise, which is a client with a more than a R100M turnover per annum.
Gerald Anthony is the man behind the success of the sheet metal fabricating and manufacturing company with 50 years of experience in providing quality sheet metal solutions to a wide range of customers.
The company's success is largely built on it being a one-stop solution from concept to completion, driven by its business culture of One Team One Goal.
Through the years P&A Fabricators has become firmly established as an industry leader in the KZN region and beyond and has built up a high-profile client base that includes several industry giants.
Anthony started at the company as an estimator and took P&A Fabricators to greater heights when he became the owner in 2015.
The Standard Bank KZN Top Business Award is a highly regarded recognition that celebrates organisations that have demonstrated exceptional growth, leadership, and sustainable business practices.
"We are thrilled and honored to receive this award. This recognition is a testament to the hard work and dedication of our entire team. It validates our unwavering commitment to delivering superior fabrication solutions to our clients and showcases our position as an industry leader."
https://www.signalhire.com/companies/p-a-fabricators
"Our success is also indicative of the vibrant ecosystem we operate in. I would like to recognize and thank our service providers and suppliers for their invaluable contributions. Your continuous support, collaboration, and shared vision have played a crucial role in our accomplishments," said Anthony
He said the award also highlighted P&A Fabricators' positive impact on the local economy.
"As a prominent player in the fabrication industry, P&A Fabricators has consistently contributed to job creation, skills development, and community empowerment," said Anthony.
The P&A Sheet Metal Training Academy, which was established in 2020, is fully accredited and one-of-a-kind in its offerings. The academy is QCTO accredited, NQF4 accredited for boiler making and welding. Further, this is the first private entity, that is able to conduct trade tests within the business.
Also Read: 2nd Cycling Lagos Gets Government Backing, Set To Discover New Talents
It has since produced 25 boilermaking, 25 welding and 62 skills programme graduates.
"I am incredibly proud to witness the transformation and empowerment of youth through our academy. We believe that knowledge is the key to unlocking unlimited potential, and our academy is dedicated to equipping young individuals with the skills and confidence they need to thrive in an ever-evolving world. Seeing our students grow into passionate, driven, and resilient individuals is a true testament to this," said Anthony.
Kuben Chetty, Head of Commercial Banking at Standard Bank KwaZulu-Natal, said the Standard Bank KZN Top Business Awards is a testament to the exceptional businesses and organisations that go above and beyond in fueling the economy and enriching the lives of the people of KwaZulu-Natal.
"Our purpose is to drive Africa's growth. These KZN businesses we recognised all share amazing stories of triumph and perseverance and serve as a beacon of inspiration for us all. Their invaluable contributions to the economic prosperity of KwaZulu-Natal deserve our utmost admiration and are key to driving that growth," he said.