Nigeria dominated with 17 Gold Awards and 39 Silver Awards at this years Pitcher Awards, while South African Road Agency walked away with a Silver Award and a shortlist mention.
The Pitcher Awards, now in its sixth edition, evaluates creativity expressed in various media, including print, film, audio, outdoor, PR, Entertainment, Digital, and projects aimed at benefiting humanity.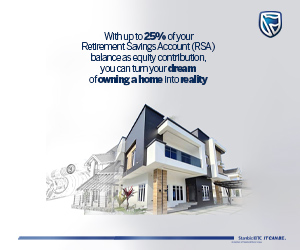 Entries are open to all work created, released, or implemented in Africa, including projects designed for Africa but created elsewhere.
Ghana and France came close behind Nigeria with a number of Gold, Silver and Bronze Awards.
See all the winners below:
Channel
Category
Award
Agency
Brand
Campaign
Country
Integrated Campaigns
Grand Prix
CANAL+ INTERNATIONAL
CANAL+ INTERNATIONAL
DISCOVER THE BATANGA
France
Integrated Campaigns
Gold
X3M Ideas
The Extra Step Initiative
The Soot Life expectancy
Nigeria
Integrated Campaigns
Silver
dentsu X Nigeria
Hennessy
Hennessy VS All I Need
Nigeria
Integrated Campaigns
Silver
AG Partners Publicis Africa Group
Airtel RDC
Win back Kinshasa
France
Integrated Campaigns
Silver
Dentsu Creative
Guinness NIgeria
Smirnoff No Known Address 2.0
Nigeria
Integrated Campaigns
Bronze
Dentsu Creative
Netflix
Nollywood is Ours
Nigeria
Integrated Campaigns
Bronze
mediareach OMD Ghana
Danone Ghana
Fanice Yeekor Dubai" Campaign"
Ghana
Integrated Campaigns
Bronze
Innova DDB Ghana
Tex Styles Group (GTP)
Rebirth Of An Icon
Ghana
Integrated Campaigns
Bronze
Oliver MEA
Johnnie Walker
No Labels
Nigeria
Integrated Campaigns
Bronze
Mindfull Creative Agency
Lashibi Funeral Homes & Crematorium
WE'VE GOT YOU
Ghana
Integrated Campaigns
Bronze
Dentsu Creative
Netflix
Nollywood is Home 2.0
Nigeria
Integrated Campaigns
Bronze
CANAL+ INTERNATIONAL
CANAL+
30 YEARS CANAL+ INTEGRATED CAMPAIGN
France
Integrated Campaigns
Bronze
mediaReach OMD
Airtel
Esther
Nigeria
Integrated Campaigns
Bronze
EchoHouse Ghana
Dove Ghana
Time Out With Dove
Ghana
Integrated Campaigns
Bronze
CANAL+ INTERNATIONAL
CANAL+ INTERNATIONAL
A HOT PROMOTION WITH CANAL+
France
Integrated Campaigns
shortlist
X3M Ideas
SHOWMAX
REAL HOUSEWIVES OF LAGOS
Nigeria
Integrated Campaigns
Shortlist
mediaReach OMD
Indomie Noodles
Indomie – Unconditional Love
Nigeria
Integrated Campaigns
Shortlist
Mantra
Tecnicil Industry
From Cape Verde, with pride
Cape Verde
Integrated Campaigns
Shortlist
mediaReach OMD
Diageo/Guinness
Guinness August Meeting
Nigeria
Integrated Campaigns
Shortlist
mediaReach OMD
Hypo Bleach
Hypo Bleach – Do More
Nigeria
Integrated Campaigns
Shortlist
dentsu X Nigeria
Uber
Uber GO Campaign
Nigeria
Integrated Campaigns
Shortlist
Spice 360 Limited
Indomie Noodles
Show Some Love
Nigeria
PR and Reputation Management
Gold
X3M Ideas
Neusroom
Neusroom – Vote to predict your future
Nigeria
PR and Reputation Management
Gold
mediaReach OMD
Indomie Noodles
Indomie Heroes Awards
Nigeria
PR and Reputation Management
Silver
Hill + Knowlton Strategies
Netflix
Netflix African Foktales, Reimagined""
Nigeria
PR and Reputation Management
Silver
Hill + Knowlton Strategies
Informa Markets
Nigeria Energy Conference
Nigeria
PR and Reputation Management
Silver
Red For Africa
Access Bank Plc
Reputation Management for Access Bank PLC
Nigeria
PR and Reputation Management
Silver
Hill + Knowlton Strategies
Lagos Leather Fair
Lagos Leather Fair
Nigeria
PR and Reputation Management
Silver
mediaReach OMD
Lush Hair
Lush Hair Lady On The Stand
Nigeria
PR and Reputation Management
Shortlist
mediaReach OMD
Kellogg's
Kellogg's World Breakfast Day
Nigeria
Use of Data
Gold
X3M Ideas
The Extra Step Initiative
The Soot Life expectancy
Nigeria
Use of Data
Silver
Arden and Newton BMC
Aella
Aella Hunt
Nigeria
Use of Data
Silver
Dentsu Kenya
Multichoice
The Dynamic Billboard
Kenya
Use of Data
Bronze
dentsu X Nigeria
Uber
Uber Go Campaign
Nigeria
Use of Data
Shortlist
Emergent Lab Limited
Vote023
The Power In Numbers
Nigeria
Use of Data
Shortlist
Noah's Ark Communications Limited
Maltina
Together Happiness Happens Happier Together
Nigeria
Use of Influencers and Brand Ambassadors
Gold
Dentsu Creative
Budweiser Nigeria
BUD X
Nigeria
Use of Influencers and Brand Ambassadors
Gold
Dentsu Creative
Beiersdorf
BDF Luminous W630
Nigeria
Use of Influencers and Brand Ambassadors
Gold
UP IN THE SKY LTD
Multichoice Nigeria
Big Brother Diary Room Activation
Nigeria
Use of Influencers and Brand Ambassadors
Silver
PHD Media
Martell Nigeria
Martell Lounge
Nigeria
Use of Influencers and Brand Ambassadors
Silver
AG Partners Publicis Africa Group
Orange Cameroon
Orange EOY
France
Use of Influencers and Brand Ambassadors
Silver
mediaReach OMD
Indomie Noodles
Indomie Heroes Awards
Nigeria
Use of Influencers and Brand Ambassadors
Bronze
Dentsu Creative
Budweiser Nigeria
Smooth King Remix 2
Nigeria
Use of Influencers and Brand Ambassadors
Bronze
PHD Media
MTN Nigeria
MTN Broadband Integration
Nigeria
Use of Influencers and Brand Ambassadors
Bronze
mediaReach OMD
Lush Hair
Lush Hair – AMVCA
Nigeria
Use of Influencers and Brand Ambassadors
Bronze
UP IN THE SKY LTD
Global Accelerex
We've Met Before – Global Accelerex
Nigeria
Use of Influencers and Brand Ambassadors
Bronze
Insight Publicis
Pepsi
Pepsi Confam
Nigeria
Use of Influencers and Brand Ambassadors
Bronze
TBWA Concept unit
JAMESON BLACK BAREEL
JAMESON X TEMS TOGETHER IS OUR WIN
Nigeria
Use of Influencers and Brand Ambassadors
Bronze
Dentsu Creative
Netflix
Nollywood is Ours
Nigeria
Use of Influencers and Brand Ambassadors
Bronze
Dotts Media house
ChipperCash
Bank On It
Nigeria
Use of Influencers and Brand Ambassadors
Bronze
mediaReach OMD
Hypo Toilet Cleaner
Hypo Toilet Rescue 2.0
Nigeria
Use of Influencers and Brand Ambassadors
Bronze
7EVEN INTERACTIVE LIMITED
AB InBev / HERO
HERO : Nwanne Di Uto
Nigeria
Use of Influencers and Brand Ambassadors
Shortlist
CANAL+ INTERNATIONAL
CANAL+ INTERNATIONAL
CANAL+ APP Influence
France
Use of Influencers and Brand Ambassadors
Shortlist
Insight Publicis
Aquafina premium water
Aquafina Padi of Life
Nigeria
Use of Influencers and Brand Ambassadors
Shortlist
mediaReach OMD
Airtel
AIRTEL LOVE STORIES
Nigeria
Use of Influencers and Brand Ambassadors
Shortlist
mediareachOMD
Mouka Foam Limited
GET THE MOUKA FOR YOU""
Nigeria
Use of Influencers and Brand Ambassadors
Shortlist
mediaReach OMD
Airtel
AIRTEL LOVE STORIES
Nigeria
Use of Influencers and Brand Ambassadors
Shortlist
mediareachOMD
Flutterwave
IDENTIFYING WITH THE EXTRORDINARY CAMPAIGN""
Nigeria
Use of Insights and Strategy
Gold
X3M Ideas
The Extra Step Initiative
The Soot Life expectancy
Nigeria
Use of Insights and Strategy
Gold
X3M Ideas
Neusroom
Neusroom – Vote to predict your future
Nigeria
Use of Insights and Strategy
Silver
Oliver MEA
Johnnie Walker
No Labels
Nigeria
Use of Insights and Strategy
Silver
PHD Media
Transsion
Tecno Camon 19 – Roles Reversed
Nigeria
Use of Insights and Strategy
Silver
PHD Media
MTN Nigeria
MTN Broadband Integration
Nigeria
Use of Insights and Strategy
Silver
Dentsu Creative
Budweiser Nigeria
Smooth King Remix Tour
Nigeria
Use of Insights and Strategy
Silver
PHD Media
Martell Nigeria
Martell Lounge
Nigeria
Use of Insights and Strategy
Silver
mediareach OMD Ghana
Dominos Pizza
Dominos Twin Day campaign
Ghana
Use of Insights and Strategy
Bronze
mediaReach OMD
Hypo Toilet Cleaner
Hypo Toilet Rescue 2.0
Nigeria
Use of Insights and Strategy
Bronze
mediaReach OMD
Lush Hair
Lush Hair – AMVCA
Nigeria
Use of Insights and Strategy
Bronze
dentsu X Nigeria
Glovo
Glovo You Order, We Deliver Campaign
Nigeria
Use of Insights and Strategy
Bronze
Red For Africa
Nigerian Breweries/Maltina
Together Happiness Happens
Nigeria
Use of Insights and Strategy
Bronze
mediareach OMD Ghana
Nutrifoods Ghana Limited, Tasty Tom Jollof Mix
Jollof Mix Campaign
Ghana
Use of Insights and Strategy
Bronze
Noah's Ark Communications Limited
Airtel Nigeria
Data is Life 5.0
Nigeria
Use of Insights and Strategy
Bronze
Noah's Ark Communications Limited
Maltina
Together Happiness Happens Happier Together
Nigeria
Use of Insights and Strategy
Bronze
mediaReach OMD
Airtel
Tiwa Savage Live Concert
Nigeria
Use of Insights and Strategy
Bronze
mediareach OMD Ghana
Danone Ghana
Fanice Yeekor Dubai" Campaign"
Ghana
Use of Insights and Strategy
Shortlist
mediaReach OMD
Google
Google Small Shop" Radio Sponsorship"
Nigeria
Use of Insights and Strategy
Shortlist
7EVEN INTERACTIVE LIMITED
AB InBev / HERO
HERO : Nwanne Di Uto
Nigeria
Use of Insights and Strategy
Shortlist
mediaReach OMD
Diageo/Johnnie Walker
Walkers District(Johnnie Walker Paint the Town a Kind of Red)
Nigeria
Use of Insights and Strategy
Shortlist
mediaReach OMD
TopRite Roofing Sheet
TopRite Na Confam Campaign
Nigeria
Use of Insights and Strategy
Shortlist
mediareachOMD
Bajaj Boxers
BAJAJ BOXERS STREET TUNES
Nigeria
Use of Insights and Strategy
Shortlist
Noah's Ark Communications Limited
Airtel Nigeria
Smartcash PSB Troubles
Nigeria
Use of Insights and Strategy
Shortlist
mediaReach OMD
Reckitt Benckiser
Dettol Global Handwashing Day" Campaign"
Nigeria
Use of Insights and Strategy
Shortlist
mediaReach OMD
Diageo/Malta Guinness
Malta Guinness Sahur Kitchen Partnership
Nigeria
Use of Insights and Strategy
Shortlist
mediaReach OMD
Perfetti – CentreFresh
CenterFresh Show Your Confidence" Campaign"
Nigeria
Use of Media
Gold
Insight Publicis
PRIME VIDEO
PRIME DRONE SHOW: Trailer in the Sky
Nigeria
Use of Media
Gold
Dentsu Creative
Guinness NIgeria
Smirnoff No Known Address 2.0
Nigeria
Use of Media
Gold
Dentsu Creative
Budweiser Nigeria
BUD X
Nigeria
Use of Media
Gold
CANAL+ INTERNATIONAL
CANAL+ INTERNATIONAL
DISCOVER THE BATANGA
France
Use of Media
Gold
PHD Media
Martell Nigeria
Martell Lounge
Nigeria
Use of Media
Gold
X3M Ideas
LPM Foundation
Voices in my air
Nigeria
Use of Media
Silver
PHD Media
MTN Nigeria
Tecno Camon 19 – Roles Reversed
Nigeria
Use of Media
Silver
mediareach OMD Ghana
Dominos Pizza
Dominos Twin Day campaign
Ghana
Use of Media
Silver
Dentsu Kenya
Multichoice
The Dynamic Billboard
Kenya
Use of Media
Silver
dentsu X Nigeria
Hennessy
Hennessy VS All I Need
Nigeria
Use of Media
Silver
mediaReach OMD
Indomie Noodles
Indomie Heroes Awards
Nigeria
Use of Media
Silver
mediareach OMD Ghana
Dominos Pizza
Dominos Honk Twice Campaign
Ghana
Use of Media
Silver
mediaReach OMD
Lush Hair
Lush Hair Lady On The Stand
Nigeria
Use of Media
Silver
ONEWILDCARD LIMITED
Devon King's
Devon King's Flock Billboard
Nigeria
Use of Media
Bronze
mediaReach OMD
Hypo Toilet Cleaner
Hypo Toilet Rescue 2.0
Nigeria
Use of Media
Bronze
Carpe Diem Solutions Limited
Labari Africa Productions
Labari Africa Productions Launch
Nigeria
Use of Media
Bronze
Dentsu Creative
Netflix
Nollywood is Home 2.0
Nigeria
Use of Media
Bronze
mediareach OMD Ghana
Diageo Ghana, Orijin Beer
Orijin Back to our Roots
Ghana
Use of Media
Bronze
mediareach OMD Ghana
Nutrifoods Ghana Limited
Jollof Mix Campaign
Ghana
Use of Media
Bronze
PHD Media
MTN Nigeria
MTN Broadband Integration
Nigeria
Use of Media
Bronze
Dentsu Creative
Netflix
Nollywood is Ours
Nigeria
Use of Media
Bronze
digitXplus
Diageo/Johnnie Walker
No labels
Nigeria
Use of Media
Bronze
mediareach OMD Ghana
Danone Ghana
Nutriday Campaign
Ghana
Use of Media
Bronze
digitXplus
Airtel
Airtel Celebrates Naija
Nigeria
Use of Media
Bronze
digitXplus
Airtel
Powered by Data
Nigeria
Use of Media
Shortlist
mediaReach OMD
Airtel
AIRTEL LOVE STORIES
Nigeria
Use of Media
Shortlist
mediaReach OMD
Munch iT
Munch It Mania Hub
Nigeria
Use of Media
Shortlist
digitxplus
AIRTEL
Airtel Breaks the Bias
Nigeria
Use of Media
Shortlist
digitXplus
Airtel
Data is life
Nigeria
Use of Media
Shortlist
mediaReach OMD
Hypo Bleach
Hypo Bleach Spring Cleaning on Big Brother Naija
Nigeria
Use of Media
Shortlist
mediaReach OMD
Kellogg's
Kellogg's World Breakfast Day
Nigeria
Use of Media
Shortlist
mediaReach OMD
Airtel
Tiwa Savage Live Concert
Nigeria
Use of Media
Shortlist
dentsu X Nigeria
Uber
Uber Go Campaign
Nigeria
Use of Media
Shortlist
mediaReach OMD
Lush Hair
Lush Hair – AMVCA
Nigeria
Use of Media
Shortlist
mediareachOMD
Flutterwave
IDENTIFYING WITH THE EXTRORDINARY CAMPAIGN""
Nigeria
Use of Media
Shortlist
Dentsu Creative
Budweiser Nigeria
Budweiser King of Football (Twitter Space)
Nigeria
Use of Media
Shortlist
mediaReach OMD
Hypo Bleach
Hypo Bleach – Do More
Nigeria
Use of Media
Shortlist
digitXplus
Airtel
Tiwa Savage LIVE On Airtel TV
Nigeria
Use of Media
Shortlist
Nomad Ghana
Zeepay Ghana
The Journey
Ghana
Use of Media
Shortlist
mediaReach OMD
Indomie Noodles
Indomie – Unconditional Love
Nigeria
Use of Media
Shortlist
mediaReach OMD
Minimie Noodles
Minimie Noodles – Taste the Fun on Big Brother Naija
Nigeria
Use of Media
Shortlist
mediaReach OMD
Airtel
Floating Dicot
Nigeria
Use of Media
Shortlist
mediareach OMD Ghana
OLAM AGRI, Royal Aroma Rice
Royal Aroma Fortified Campaign
Ghana
Craft
Audio Craft
Silver
X3M Ideas
LPM Foundation
Voices in my air
Nigeria
Audio Craft
None
Bluebird Communications Limited
Kasapreko Company Limited
Alomo Bitters Radio Jingle
Nigeria
Audio Craft
None
RAGE Media Group
MOTHER'S DAY
Nigeria
Audio Craft
None
Bluebird Communications Limited
Kasapreko Company Limited
Alomo Bitters Radio Jingle
Nigeria
Design Craft
Grand Prix
X3M Ideas
Jameson
Jameson Independence Pack
Nigeria
Design Craft
Gold
Noah's Ark Communications Limited
Airtel Nigeria
Data is Life Breaking
Nigeria
Design Craft
Gold
Noah's Ark Communications Limited
Airtel Nigeria
Data is Life Frozen
Nigeria
Design Craft
Gold
Noah's Ark Communications Limited
Airtel Nigeria
Data is Life Cracking
Nigeria
Design Craft
Silver
X3M Ideas
Neusroom
Neusroom – Vote to predict your future
Nigeria
Design Craft
Bronze
INNOVADDB Ghana
Accra Hearts of Oak Sporting Club
Hearts of OAK Celebration (111th year commemorative Jersey)
Ghana
Design Craft
Bronze
Insight Publicis
Prime Video
PRIME DRONE SHOW: Trailer in the Sky
Nigeria
Design Craft
Shortlist
TBWA Concept unit
SMOOV CHAPMAN
SMOOV Internation Womans Day 2022 RAISE THE BAR-Engineer
Nigeria
Design Craft
Shortlist
TBWA Concept unit
SMOOV CHAPMAN
SMOOV Internation Womans Day 2022 RAISE THE BAR-medalist
Nigeria
Design Craft
Shortlist
TBWA Concept unit
SMOOV CHAPMAN
SMOOV Internation Womans Day 2022 RAISE THE BAR-mama
Nigeria
Design Craft
Shortlist
EchoHouse Ghana
Dove Ghana
Dove Time Out With Dove
Ghana
Design Craft
Shortlist
TBWA Concept unit
SMOOV CHAPMAN
SMOOV Internation Womans Day 2022 RAISE THE BAR-Pilot
Nigeria
Digital Mobile and Social Craft
Silver
X3M Ideas
Loritem Recycle Limited
WASTEFUL CULTURE 1
Nigeria
Digital Mobile and Social Craft
Silver
X3M Ideas
Loritem Recycle Limited
WASTEFUL CULTURE 2
Nigeria
Digital Mobile and Social Craft
Silver
X3M Ideas
Loritem Recycle Limited
WASTEFUL CULTURE 3
Nigeria
Film Craft
Silver
Dotts Media house
ChipperCash
Bank On It
Nigeria
Film Craft
Silver
CIRCUS!
KFC
KFC Be Real
Mauritius
Film Craft
Silver
CANAL+ INTERNATIONAL
CANAL+ INTERNATIONAL
30 YEARS CANAL+ FILM CRAFT
France
Film Craft
Silver
L'ENVOL IVOIRE
CASTEL AFRIQUE
Back to our roots
Ivory Coast
Film Craft
Bronze
CIRCUS!
KFC
KFC Be Real
Mauritius
Film Craft
Bronze
Dentsu Creative
Netflix
Nollywood is Ours
Nigeria
Film Craft
Bronze
Dotts Media house
ChipperCash
Bank On It
Nigeria
Film Craft
Shortlist
L'Agence X
GBH
GBH, my hair, my crown.
Ivory Coast
Film Craft
Shortlist
Bluebird Communications Limited
Kasapreko Company Limited
Alomo Bitters TV Commercial
Nigeria
Film Craft
Shortlist
Noah's Ark Communications Limited
Maltina
Together Happiness Happens Happier Together
Nigeria
Film Craft
Shortlist
PHD Media
Transsion
Tecno Camon 19 – Roles Reversed
Nigeria
Film Craft
Shortlist
7EVEN INTERACTIVE LIMITED
AB/ InBev / HERO
HERO : Nwanne Di Uto
Nigeria
Print Craft
Silver
Noah's Ark Communications Limited
Airtel Nigeria
Data is Life Cracking
Nigeria
Print Craft
Silver
Noah's Ark Communications Limited
Colgate Nigeria
Bring it on Mike
Nigeria
Print Craft
Silver
Noah's Ark Communications Limited
Airtel Nigeria
Data is Life Frozen
Nigeria
Print Craft
Silver
Noah's Ark Communications Limited
Colgate Nigeria
Bring it on Musa
Nigeria
Print Craft
Silver
Noah's Ark Communications Limited
Colgate Nigeria
Bring it on Mary
Nigeria
Print Craft
Silver
Noah's Ark Communications Limited
Airtel Nigeria
Data is Life Breaking
Nigeria
Print Craft
Bronze
Noah's Ark Communications Limited
Worker's Day Toxicity
Nigeria
Print Craft
Bronze
Noah's Ark Communications Limited
Worker's Day Toxicity
Nigeria
Print Craft
Shortlist
Dentsu Creative
Netflix
Nollywood is Home 2.0
Nigeria
Print Craft
Shortlist
Spice 360 Limited
Lush Hair
The Beauty of Freedom
Nigeria
Digital
Integrated Digital Campaign
Gold
CANAL+ INTERNATIONAL
CANAL+
DISCOVER THE BATANGA DIGITAL
France
Integrated Digital Campaign
Silver
Boomplay
Boomplay
Boomplay Pass The Mic
Nigeria
Integrated Digital Campaign
Silver
dentsu X Nigeria
Hennessy
Hennessy VS All I Need
Nigeria
Integrated Digital Campaign
Shortlist
UP IN THE SKY LTD
Global Accelerex
We've Met Before – Global Accelerex
Nigeria
Integrated Digital Campaign
Shortlist
Sphere Media Technologies
Eastern Trading Ltd
Eastern Trading 70 Years Anniversary
Mauritius
Messaging
Silver
Dentsu Creative
Budweiser Nigeria
BUD X
Nigeria
Messaging
Shortlist
Dentsu Creative
Netflix
Nollywood is Home 2.0
Nigeria
Social Media Campaigns
Grand Prix
Dentsu Creative
Budweiser Nigeria
Smooth King Remix 2
Nigeria
Social Media Campaigns
Silver
Dentsu Creative
Budweiser Nigeria
Budweiser King of Football (Twitter Space)
Nigeria
Social Media Campaigns
Silver
X3M Ideas
Neusroom
Neusroom – Vote to predict your future
Nigeria
Social Media Campaigns
Silver
Noah's Ark Communications Limited
Airtel Nigeria
Data is Life 5.0 Esther
Nigeria
Social Media Campaigns
Bronze
digitxplus
Airtel
Airtel Breaks the Bias
Nigeria
Social Media Campaigns
Bronze
Neukleos
Golden Morn
King of Breakfast
Nigeria
Social Media Campaigns
Bronze
digitXplus
Airtel
Data is life
Nigeria
Social Media Campaigns
Bronze
UP IN THE SKY LTD
Easter Dailies
Nigeria
Social Media Campaigns
Bronze
digitxplus
Airtel
Tiwa Savage LIVE On Airtel TV
Nigeria
Social Media Campaigns
Bronze
Mantra
Cape Verde Government
Names
Cape Verde
Social Media Campaigns
Bronze
digitXplus
Diageo/Johnnie Walker
Walkers District
Nigeria
Social Media Campaigns
Bronze
L'Agence X
Maintenant c'est fait
Ivory Coast
Social Media Campaigns
Bronze
Octoplus Marketing Group
Wonderland Lagos
Nigeria
Social Media Campaigns
Shortlist
Mantra
Unitel T+
In your own way
Cape Verde
Social Media Campaigns
Shortlist
Noah's Ark Communications Limited
Smartcash PSB
Smartcash PSB Troubles
Nigeria
Social Media Campaigns
Shortlist
digitXplus
Airtel
Airtel Celebrates Naija
Nigeria
Social Media Campaigns
Shortlist
UP IN THE SKY LTD
Use your PVC
Nigeria
Social Media Campaigns
Shortlist
Neukleos
Maggi
Where There's Jollof, There Is Maggi.
Nigeria
Social Media Campaigns
Shortlist
L'Agence X
Un seul bureau suffit, bonne fête papa
Ivory Coast
Social Media Campaigns
Shortlist
Nerdware
South African Road Agency
Living in Full Colour
South Africa
Social Media Campaigns
Shortlist
ONEWILDCARD LIMITED
Devon King's
How You See Am?
Nigeria
Social Media Campaigns
Shortlist
UP IN THE SKY LTD
Arla Dano
Finish it
Nigeria
Websites Microsites Web services
Silver
X3M Ideas
The Extra Step Initiative
The Soot Life expectancy – www.SootCity.com
Nigeria
Websites Microsites Web services
Silver
Nerdware
South African Road Agency
Revitalizing a National Road Agency's Digital Marketing Efforts
South Africa
Entertainment
Entertainment Audio
Bronze
X3M Ideas
THE XPERIMENT ALBUM
Nigeria