Festive shopping can be dreary or bright, but at Rosebank Mall it's more of a festive family outing says Marketing Manager, Angelisa Gengan. "We understand how much your fur babies mean to you, so bring them along for our pup friendly events! This Festive Season is so much more than just a shopping experience, it's about curating something specific for every member of the family, find something special to enhance and elevate your shopping experience. We want you to leave Rosebank Mall with lasting, precious memories that end your year of with a bang."
Sip & Paint For Pups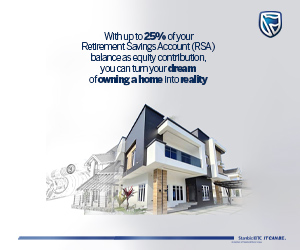 If have an artistic streak, then you're going to love our Sip & Paint event that includes, yes you guessed it… puppies! Rosebank Mall in conjunction with FotoZA and Place-A-Pup Foundation has put together an event just for you! While you soak up the puppy-love, you'll sip on superb wines, and create a masterpiece in 90 minutes.
Everything you need to create your masterpiece (and enjoy your wine) is included in the ticket price, i.e. canvas, paint brushes, paint AND a branded wine glass. A facilitator will be on hand to guide the painters along. You will of course be able to take home your canvas, wine glass… and maybe even a puppy that is up for adoption too (once all the necessary checks are completed)!
All proceeds from tickets are donated to Place-A-Pup.
Date: Sunday, 4 December 2022
Time: 15h00 to 17h00
Venue: FotoZA, Shop 101, Level 1
Closest Parking Level: Parking 1
Tickets: R250pp via Webtickets: Sip & Paint in aid of Place-A-Pup (webtickets.co.za)
Christmas Market
We are absolutely thrilled to announce that the Rosebank Sunday Market is back with the Christmas Market. While you wander the stalls packed with great food, Christmas décor, treats, gifting and so much more, the whole family can enjoy activities ranging from face painting, balloon twisting and stilt walkers in the kids play area, to live performances by a Soweto family band and the Salvation Army Band. And if you are feeling particularly cheery and bright then try your luck in the quiz from 11h00 to 13h30 – there are loads of exciting prizes to be won!
Time: 09h00 to 17h00
Venue: Level 4 Parking
Tickets: Entry to the market is free
Snaps with Santa
We're going old school and bringing pics with Santa back – Christmas just isn't Christmas without a visit to everyone's favourite man from the North Pole. Come and get your family Christmas portraits taken at Rosebank Mall with the man himself!
Date: From Saturday, 10 December until Saturday, 24 December 2022
Time: 09h00 to 17h00
Venue: Opposite Pick n Pay
Cost: From R30
Festive Gift Wrapping
It's the time of year when we are reminded that giving can be a far greater gift than receiving, this rings particularly true this Festive season at Rosebank Mall. So why not give a gift by wrapping your gifts?
All monies raised via gift wrapping will be donated to Edenvale SPCA.
Date: From Friday, 25 November until Saturday, 24 December 2022
Time: 09h00 to 17h00
Venue: Level 3 next to @Home and Level 2 next to Clicks
Keep the Kids Entertained
Need some time to sneak away and get those gifts 'from Santa' for the kids? We've got you covered with a FREE kiddies' activities area. Leave the kids with us to draw, play and have a blast while you get down to the serious business of Christmas shopping!
Date: From Friday, 16 December until Saturday, 24 December 2022
Time: 10h00 to 16h00
Venue: Level 2, opposite Pick n Pay
Support Local at SOKO District and Rosebank Art & Craft Market
The proudly South African retailers at these two spaces, have got everything you need to make it a local and very lekker Christmas! It doesn't get more festive than an entire space dedicated to helping you find the perfect gift and celebrating incredible local brands at the same time. This will not be just any old Christmas shopping, it is an experience of unique items, it's a shopping experience with a curated collection of items ranging from clothing, shoes, leather luggage and décor, jewellery – and even a mouth-watering variety of curated food items from SOKO District's collective Gather Grocer.
Fantastic Festive Content
And if you're on the lookout for a space to create the fabulous Christmas content, InstaNation is a content creators' paradise. This multipurpose social media exhibition encourages visitors to capture their creativity, bring your social squad and snap your way through their 33+ artistic installations, the perfect place to host your next event, birthday party or hang out. Journey through the playground and create the content of your dreams at Rosebank Mall.
Date: Everyday
Time: Monday to Thursday – 09h00 to 16h00; Friday 09h00 to 19h00, Weekends 09h00 to 17h00
Venue: Shop 402, Level 4 & Parking 4
All that's left to say is… jingle all the way to Rosebank Mall for a Festive Season of family fun that gives you all the feels too! We look forward to welcoming you and we would like to wish all our patrons a happy festive season. Enjoy our extended trading hours so we can love you for longer.