Jack Ferris of agency 33Seconds argues that brands looking to offer something new to sustainability efforts should concentrate on providing new options with easy-to-understand climate benefits.
According to the World Economic Forum's 2023 Global Risks report, the cost of living crisis is set to pose the biggest short-term risk but the climate crisis continues to dominate as the largest long-term global issue.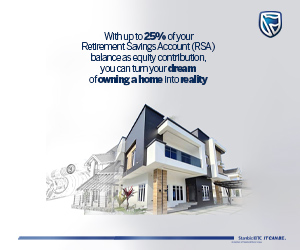 The question for brands, both established and start-up, is how to innovate and communicate to customers in relation to this pressing and hugely complex environmental concern. While financial pressures fluctuate over time and geography, the climate crisis remains a critical, worldwide issue that every one of us faces together, regardless of background or status.
What should we focus on?
In line with these frugal times, becoming more climate aware and actively lowering impact has often been synonymous with what's restricted: eating less meat and dairy; taking fewer flights; and cutting down on single-use plastics.
And while limiting harmful over-consumption is critical in the fight against climate change, it can't only be about cutting out and scaling back. Alongside this focus, real change is more likely to happen with the development of new and improved products and services, not to mention increased transparency of information. Ultimately, these factors will enable consumers to make better decisions and meaningful behavior shifts.
A simple yet effective illustration of this is the growing trend of restaurants and fast food chains, like Wahaca, introducing 'climate impact' indicators on their menus in a bid to be as open as possible about which dining choices may be more environmentally sound. Along with the price and nutritional information, this labeling could soon become the norm.
Initial trials have indicated that diners are receptive to this initiative and that it has a climate-positive impact on the food choices they decide to make. However, as we know, life isn't always as simple as swapping one type of product we enjoy for an apparently less harmful one. No matter how much information is at our fingertips, some behaviors are so ingrained that a leap in innovation is required to fix the issue.
More options, more hope
Take the meat industry: traditionally farmed meat's carbon emissions have long been a huge environmental issue. The solution appears to be very simple: we cut down on, or stop eating, meat. But that's simply not happening. Meat consumption is rising globally. So, what's the solution?
According to some experts and forward-thinking companies, including UK-based startup Ivy Farm, the answer is 'cultivated meat': meat grown in a lab. Available in selected countries but yet to hit the mainstream, this new 'future food' won't set out to replace traditional, sustainably farmed meat, but will offer consumers a (much) lower-emission alternative to ecologically damaging industrially farmed products; one that's 'better for people, animals and the planet,' without compromising on taste.
It all comes down to improving customer choice. If products like these are made accessible, affordable, and easy, then impactful behavior change is likely to follow. Just as brands have adapted over time to naturally cater to a variety of preferences and needs in a number of different ways (from tiered subscription models to offering basic to premium quality ranges as standard), sustainability as an option should be factored in from the outset.
Companies have a responsibility to innovate in order to provide the very best eco-friendly products and services while being as transparent as possible about climate impact. By doing so, they can offer real alternatives and help people to understand how these choices will make a lasting difference. As customers, the opportunity to create a better future is then in our hands.