African and the Middle Eastern creative festival, The Loeries, has revealed its Jury Presidents and jury panels for this year's Loeries Creative Week. Taking place from 2-6 October 2023 in the city of Cape Town, the festival will feature awards evenings, masterclasses, seminars, workshops and networking dinners.
Loeries Jury Presidents 2023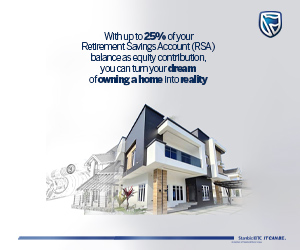 Leading the 16 judging panels for Loeries 2023 will be the Festival's 10 jury presidents, out of which four come from the Middle East region.
Also Read: 2nd Cycling Lagos Gets Government Backing, Set To Discover New Talents
The Jury Presidents this year come from the region, marking a departure from the  previous year's theme of  Jury Presidents coming from outside the region.  Some of the categories will be led by two Jury Presidents together.
Among the Jury presidents from the UAE are Ali Rez, Aakriti Goel and Tahaab Rais
Ali Rez will be heading up the Print and Print Crafts categories echoing his role at this year's cannes as Jury President for Print & Publishing. He will be accompanied by Mike Barnwell.
Leo Burnett's Aakriti Goel, along with Brian Mtongana, will lead the Student category, while Publicis' Tahaab Rais and  Vaughan Croeser will oversee the social impact campaign, service design and effective creativity.
The final Jury President from the region joins from Jordan, Rana Hamarneh will lead the panel of judges for the Media Innovation category.
Here's the complete list of the Jury Presidents for the Awards:
Ali Rez, Chief Creative Officer, Impact BBDO
Aakriti Goel, Head of Strategy & Insights, Leo Burnett MEA
Brian Mtongana, Executive Creative Director, Woolworths
Carl Willoughby, Chief Creative Officer, TBWA\ Hunt Lascaris
Mike Barnwell, Creative Consultant, Independent
Tahaab Rais, Chief Strategy Officer, Publicis Groupe
Terry McKenna, Executive Creative Director, The Odd Number
Rana Hamarneh Partner & Group Chief Executive Officer, AdPro Jordan
Vaughan Croeser, Vice President, Marketing, AbinBev
Xolisa Dyeshana, Chief Creative Officer, Joe Public United
The Loeries Judging Panels
Apart from the Jury Presidents, there is a total of 11 judges from the region who will be on the judging panels this year.
Here's the round–up of all the regional faces from agencies as well as brands from the Middle East:
Anshuman Bhattacharya, Creative Director, Havas Dubai
Bassam Doss, Senior Copywriter, Horizon FCB MINA
Camila Venegaz Gomez, Associate Creative Director, M&C SAATCHI Abu Dhabi
Deanne Hofhuis, Creative Agency Partnerships Lead, METAP, Tiktok MENA
Federico Fanti, Chief Creative Officer, FP7 MENA
Jonathan Cruz, Creative Director, ‿ and us
Kalpesh Patankar, Chief Creative Officer, Leo Burnett MENA
Rana Najjar, Senior Creative Director, Momentum Mena
Rana Sadek, Associate Creative Director, Impact BBDO
Sanele Ngubane, Founder / Creative Director, Samish
Samer Lahoud, Creative Studio Director, Saudi Tourism Authority
All the entries will be judged anonymously in two rounds during Loeries Creative Week. Finalists will be announced daily after judging.
The final winners will be announced during the Awards evenings during the same time.
Find out more about the complete judging process and judges here.