Beer is one of the oldest and most widely consumed alcoholic drinks in the world. It is also the third most popular drink overall after water and tea. It's crucial to remember that excessive consumption can lead to severe health issues. This is why beer producers make it a point to include "drink responsibly" messages in their products and marketing campaigns. The Nigerian Guide also encourages responsible drinking, and it's essential to clarify that this article solely serves informative purposes. We don't represent any specific beer brand within the country. With that said, let's delve into the most favoured beer brands in southeastern Nigeria.
8 Most Popular Beer Brands
In this article, let's look at a list of 8 most consumed beer brands in Nigeria Nigeria in 2023. They are listed below in no particular order: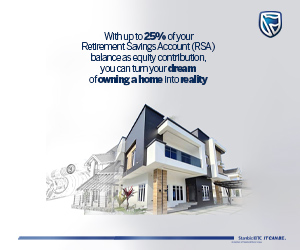 Also Read: 2nd Cycling Lagos Gets Government Backing, Set To Discover New Talents
Hero Lager Beer
More than just a beverage, Hero Lager Beer has become an emblem of inspiration in Nigeria since its launch in 2012. The brand has artfully intertwined with the region's loyalties, struggles, traditions, and palates. It's not just a beer; it's a testament to the local spirit, fondly referred to as "O mpa" by the folks in Igboland, which translates to the "father of beers" in the southeastern part of the country. International Breweries Plc crafts Hero Lager Beer from barley, sorghum, hops, and water, making it a genuine local brew.
Life Lager Beer
Life Continental Lager Beer, endearingly known as "mmanya ndu" among the Igbo people (meaning "drink of life"), boasts a blend of exquisite grains, premium hops, and pure waters. With an alcohol content of 5 percent, it ranks among the leading beer brands in southeastern Nigeria, expertly crafted by Nigerian Breweries Plc. The beer not only reflects the unwavering spirit of the Igbo community but also offers a distinct and crisp flavour that resonates with their values. Life Lager Beer has actively contributed to grassroots initiatives, advancing the progress of its consumers.
Tiger Beer
Born on the vibrant streets of Singapore in 1932, Tiger Beer has earned global acclaim and awards. Distributed in Nigeria by Nigerian Breweries Plc, this lager has a stronghold in the country's southeastern part. Crafted with the finest malted barley and hops, Tiger Beer tantalizes the taste buds with its refreshing and distinctive golden-brown hue.
Turbo King
Turbo King is popular in southeastern Nigeria, symbolized by the majestic lion. Introduced in June 2007, this international brand has garnered favour among beer enthusiasts who appreciate a stronger brew. Packed with 6.5% alcohol, Turbo King is a robust concoction of water, sorghum, maize, malted barley, sucrose, caramel, and hops. Its impact on the Nigerian beer market, particularly in the southeastern region, has been nothing short of remarkable. Available in various bottle sizes, Turbo King has truly left its mark.
Star Lager Beer
Joining the ranks of renowned lagers worldwide, Star Lager Beer is a legendary drink in Africa. Since its inception in June 1949, it has embodied success, class, and modernity. Brewed by Nigerian Breweries Plc, it quickly gained prominence in 1960, becoming a staple across the continent. Star Lager Beer made history by being among the first beers to feature in television advertisements, reflecting its pioneering spirit. Its impeccable blend of ingredients—Water, Malted Barley, Hops, Malted Sorghum, and Sucrose—captures a 5.1% alcohol content and delivers superior, cold-refreshing quality.
Budweiser
While not locally manufactured, Budweiser has etched its name in Nigeria's beer landscape. Crafted by the American brewing powerhouse Anheuser-Busch InBev, Budweiser is celebrated for its unique flavour and crispness.
Guinness Extra Stout
Guinness Extra Stout, a product of Guinness Nigeria Plc, has deep roots in the country, with its first bottle brewed in 1963. Over time, it has become a premium beer brand revered across Nigeria.
Heineken
Originating in the Netherlands, Heineken is a premium beer with a global reputation. Distributed by Nigerian Breweries Plc, its iconic taste emerges from its dedication to natural ingredients, including malt, barley, hops, and their special A-Yeast. With an abundant presence in southeastern Nigeria, Heineken is a fixture at local bars and celebrations, epitomizing quality and celebration.
In Conclusion
Beer, a favourite among the nation's adults, carries responsibility for moderation. As we explore these popular southeastern Nigerian beer brands, remember to savour them responsibly. This article is purely an informative journey through the flavours and traditions, not an endorsement of any particular brand. Let's clarify diversity and quality in Nigeria's beer scene.