The Technology and Telecommunications Sustainability Working Group (TTSWG) has reassured its stakeholders that it continues to operate with full commitment to fostering a sustainable future for all through collaboration, innovation, and shared responsibility within the technology and telecommunications sector. This resolute dedication was underscored during the member's colloquium held with its members on Thursday, 27th July 2023, in Lagos.
During the meeting, TTSWG members congregated to address pressing challenges facing the technology and telecommunications industry concerning environmental impact, social responsibility, and long-term economic viability. The attendees comprised esteemed organisations such as ALTON, Phase3Telecom, Quomodo Systems, NASENI, TBO Consulting, ALTON, and 9Mobile.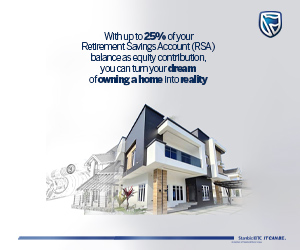 The pressing challenges facing Nigeria demand a unified effort to create meaningful and lasting change. TTSWG stands at the forefront of this endeavour, harnessing the power of collaboration among key players in the technology and telecommunications sectors. By leveraging their combined expertise and resources, TTSWG is determined to address critical national issues with a focus on sustainability and responsible practices.
Bekeme Olowola, Lead Consultant at TTSWG, highlighted the enormous potential in Nigeria's ICT sector while acknowledging the existing challenges. "At TTSWG, we are well aware of the vast potential in Nigeria's ICT ecosystem, as well as its challenges. This is why we are committed to promoting a viable tomorrow, starting today, through our advocacy, training, research, innovative solutions, and other targeted initiatives. As part of our thought leadership mandate, we have designed and are set to implement forward-thinking and captivating initiatives in the second half of 2023 that will spur the sector and the nation forward on the path of sustainable, inclusive, and innovation-driven development," she said.
As a driving force for a sustainable technology and telecommunications ecosystem, TTSWG is a multistakeholder network of organisations within this sector that envisions a future where cutting-edge technology thrives harmoniously with environmental preservation and societal progress. The group's collective effort is geared towards striking a balance between technological advancement and environmental preservation, guaranteeing a future where prosperity is not achieved at the expense of the well-being of the nation.