School children earnestly look forward to the summer break, if not for anything but for the fact that they get to take a long break from waking up early for school and doing that dreaded homework that deprives them of some extra playtime. This period is kind of bittersweet for some parents; they are happy they are resting from constant clock watching, alarms and school runs and also can't wait for school to resume so they can rest from constantly trying to settle petty sibling fights and telling Junior to "Get off that chair!". While counting down to "hallelujah day" (resumption day), here is a little reminder of some of the back-to-school essential items your kid(s) will need.
Also Read: 2nd Cycling Lagos Gets Government Backing, Set To Discover New Talents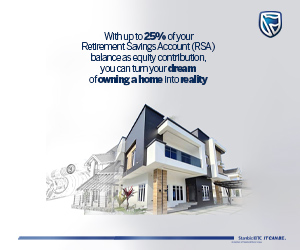 1. Backpack
This is a must-have because they need it to put their books and other writing materials in. Ensure you get a durable one and if you can, get it in your kid's favourite colour.
2. Lunchbox
A good lunchbox will keep their food organised and fresh for longer. You can also get this in their favourite colour too.
3. Water bottle
It is important they stay hydrated. So, having a water bottle to refill when the water they bring from home finishes is important. If you are also concerned about the hygienic implications of drinking water from a general tap or fountain, then get them a water bottle.
4. Notebooks
They will need these for taking notes and for homework. If your child's school does not insist on their branded notebooks only, feel free to play with colours if you'd be getting the notebooks yourself.
5. Pencils, Eraser, Ruler
These go together with the notebooks. They need to write, rule margins and erase what is wrong or not properly written. Get them a good eraser that cleans well, so that when they make mistakes, they can erase them without leaving traces of what was previously written.
6. Sharpener
They need to sharpen the tip of a pencil when it becomes blunt or snaps. Get them a good sharpener with strong blades that can cut through the pencil's wood easily. Using a blunt sharpener can be energy-sapping and frustrating for kids.
7. Pencil Case
Getting a pencil case will help keep all their pencils intact and easy to find when they need to use them. It will also help them not to lose the pencils easily.
8. Pens
So many kids actually look forward to when they'll start using pens after using pencils for the early part of their primary school. So, this is a big deal for those who are moving to a higher grade that requires writing with pens. Get them pens that are lightweight and easy to hold, preferably, ballpoint pens.
9. Crayons
Show me one kid who doesn't love colours. Crayons let kids explore their artistic side. You never know, you just might have the next Picasso living under your roof.
All these listed items can't be overlooked when shopping for back-to-school stuff for your kids. They make learning easy, fun and interesting. When you are ready to shop for these items, locate the store, go with your UBA card and make payments with so much ease and convenience. Better still, ditch the queue and shop online with your UBA card. It's that simple.
Take advantage of the specially curated Back-to-School package that not only gives your kids a head-start as the new academic session approaches but also allows you to enjoy relaxing deals if you get stressed during the school year.