Enza, a notable player in the African payments market, has announced a strategic partnership with Wema Bank, one of Nigeria's leading innovative banks.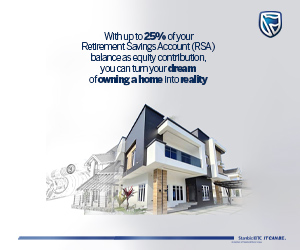 This collaboration aims to leverage Enza's payment orchestration solution to enhance Wema Bank's e-commerce payment capabilities.
The goal is to improve service quality for merchants, bolster payment security, ensure reliable transactions, and reduce operational costs through optimized transaction processes.
Also Read: 2nd Cycling Lagos Gets Government Backing, Set To Discover New Talents
Wema Bank, known for its forward-thinking approach and commitment to innovation, plans to utilize Enza's payment orchestration to further enhance its existing e-commerce payment services. Wema Bank is recognized as the pioneer of Africa's first fully digital bank, ALAT, and this partnership aligns with its ongoing digital transformation efforts, solidifying its position as a frontrunner in payment innovation within Nigeria.
The benefits of Enza's payment orchestration service for Wema Bank's customers include an improved range of payment processing features. Merchants will have the ability to accept a wider variety of payment options, including various payment cards and e-wallets. The streamlined and resilient payment processes are expected to ensure fast and hassle-free transactions, ultimately enhancing the overall customer experience for both payers and recipients.
Enza, which has been making waves in the industry since its recent inception, is driven by a mission to simplify payments across the Middle East and Africa. The partnership with Wema Bank is seen as a significant step toward achieving this goal.
According to Tunde Mabawonku, Wema Bank's Executive Director of Retail and Digital Business, this innovation will empower the bank's clients to embrace a broader range of payment alternatives, spanning diverse payment cards and e-wallets. This strategic collaboration is aligned with Wema Bank's commitment to continuous innovation and service enhancement, reinforcing its role as a digital pioneer within the banking sector.
Damola Bolodeoku, Divisional Head of Payment Business at Wema Bank, underscores the alignment between this partnership and the bank's overarching strategy of innovation. Bolodeoku expressed enthusiasm about teaming up with enza Group to introduce a groundbreaking ecommerce payment gateway solution. This partnership is expected to amplify Wema Bank's ecommerce payment capabilities and deliver added value to customers.
In a rapidly evolving landscape of digital payment technologies in the region, the partnership between enza and Wema Bank holds the promise of redefining the ecommerce payment landscape. Both entities stand to gain from increased payment security, enhanced service reliability, and notably reduced costs.