A groundbreaking opportunity is on the horizon for Zambian entrepreneurs and startup visionaries as X3M Ideas Zambia introduces the X-Pitchathon, a competition designed to empower startups across various industries. This competition provides entrepreneurs with a unique platform to showcase their innovative ideas and business concepts while vying for a monumental grand prize worth over K1,000,000.
Also Read: 2nd Cycling Lagos Gets Government Backing, Set To Discover New Talents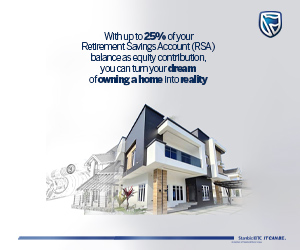 Scheduled to take place in Lusaka, the X-Pitchathon welcomes local entrepreneurs and early-stage businesses that have advanced beyond the initial idea phase. The winning business will receive a grand prize worth over K1,000,000, including a K50,000 cash prize, K850,000 worth of marketing, and K100,000 worth of business tools. Additionally, the winner of the "Purpose Category" will receive K30,000 in funding.
X3M Ideas Nigeria, the parent company, has made significant contributions to the advertising landscape in Nigeria. With 18 awards at the 2023 Pitcher Awards and the prestigious Cannes Lions Awards, X3M Ideas has solidified its position as the country's leading creative powerhouse. Expanding its operations to Zambia, Congo Brazzaville, and Kenya, with plans for further expansion across Africa and the Middle East, X3M Ideas is committed to illuminating the brilliance of Zambian innovators and equipping them with the necessary resources to scale their businesses.
The X-Pitchathon competition exemplifies X3M Ideas' dedication to fostering a thriving ecosystem for startups in Zambia. The competition offers substantial funding to accelerate growth and a valuable opportunity to connect innovators with industry leaders, potential investors, and fellow trailblazers. With more than 90% of all businesses in Zambia being micro, small, and medium-sized enterprises (MSMEs) and contributing to over 80% of the nation's employment, the event aims to inspire further innovative activities within the country's growing tech startup ecosystem.
Steve Babaeko, the Founder and CEO of X3M Ideas, emphasizes that the competition is not just about prizes but also about encouraging the ingenuity among young innovators. He states, "X-Pitchathon embodies our dedication to cultivating a thriving ecosystem for startups in Zambia. With this competition, we're not only providing a stage for these brilliant minds to shine but also offering the essential resources they need to turn their visions into reality. We're delighted that this event will redefine entrepreneurial resilience in the country."
The X-Pitchathon is a part of X3M Ideas Zambia's five-year anniversary celebration, taking place on August 29th. It serves as a concrete step towards supporting startups that have been in operation for under five years and channeling their potential into tangible success stories.
Adenike Odutola, Managing Director of X3M Ideas Zambia, expresses excitement about the bubbling entrepreneurial and startup ecosystem dominated by Zambia's most brilliant minds. She believes the competition will provide innovators and entrepreneurs with a coveted chance to showcase their visions to a distinguished panel of judges and a global audience.
Prospective participants must meet specific eligibility criteria, including being at least 18 years old, possessing a functional prototype or minimum viable product (MVP), and submitting essential documentation such as a National ID and PACRA registration. The competition, which began on August 29, 2023, will accept entries until September 29. The final pitch event is scheduled for November 1, 2023. A panel of judges comprising investors and business leaders will evaluate the presentations and determine the recipients of the grand prize and the "Purpose Driven Category" funding.
Further information on the X-Pitchathon can be found at [source not provided].
Sources:
– X3M Ideas Zambia
– X3M Ideas Nigeria