Asido Foundation, a leading non-profit mental health advocacy organisation, held the third edition of the Jemila Abubakar Memorial Essay (JAME) Award Ceremony and Special Investiture Ceremony in honour of Miss Jemila Abubakar, the organisation's pioneer program manager, who passed away in July 2020 after a brief illness. The event took place on Wednesday, February 8th, at the International Conference Centre, University of Ibadan, Ibadan, Nigeria.
The JAME competition is an essay competition centred on a topical mental health issue, organised annually by the Asido Foundation for undergraduate students of Nigerian tertiary institutions. The competition supports youth mental health capacity building, which is intended to improve Nigerian youths' mental health awareness and knowledge.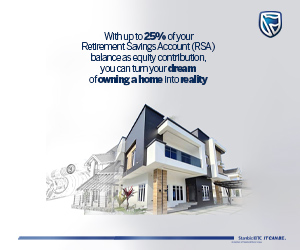 Dr. Jibril Abdulmalik, Founder and CEO, Asido Foundation, expressed optimism that mental health awareness will continue to grow. He urged Nigerians to show empathy, love, and understanding towards individuals and families affected by mental health issues, despite the pervasive shame, stigma, and discrimination that exist in our society. "Let us continue to support mental health awareness," he stated.
The Asido Foundation honoured various dignitaries as Special Ambassadors for Mental Health at the event, which included Her Excellency, Chief Mrs. Ajibola Lawal, Senator (Dr) Ibrahim Y. Oloriegbe, Prof. Oye Gureje, Prof. Idowu Olayinka, Prof. Taiwo Lateef Sheikh, HRH Prof. Halidu Abubakar, Dr. Anthony Marinho, Professor Cheluchi Onyemelukwe, and Dr. Kolade Mosuro.
The JAME competition received an impressive number of entries from various tertiary institutions across all thirty-six Nigerian states. Almost two thousand (2000) entries were received, making the competition one of the largest of its kind in the country.
After a thorough evaluation, the winners of the JAME Competition were announced and awarded cash prizes along with a prestigious award.
Winners include those listed below:
Chiahanam Nwobodo from the University of Nigeria got an award prize of ₦200,000.
Ridwan Oladimeji Sulayman from the University of Ilorin received an endowment of ₦150,000.
Oluwagbemisola Akinjobi from the University of Ibadan got an award prize of ₦100,000.
The top 15 entries will also benefit from a one-year mentorship program to help them become mental health advocates. This program will equip them with the necessary skills and knowledge to create a positive impact on mental health awareness and advocacy in Nigeria.
About Asido Foundation:
Asido Foundation is a leading non-profit mental health advocacy organisation in Nigeria, dedicated to promoting awareness, providing support and advocacy, and influencing policies to improve mental health outcomes in Nigeria. The Foundation has been working tirelessly for almost a decade to ensure that mental health in Nigeria is recognised and treated as a critical public health issue.
For more information, please visit www.asidofoundation.com.